Added on January 24, 2019
Judy Rae
Letters , Letters to the Editor , newsletter
Letter to the Editor 1-24-19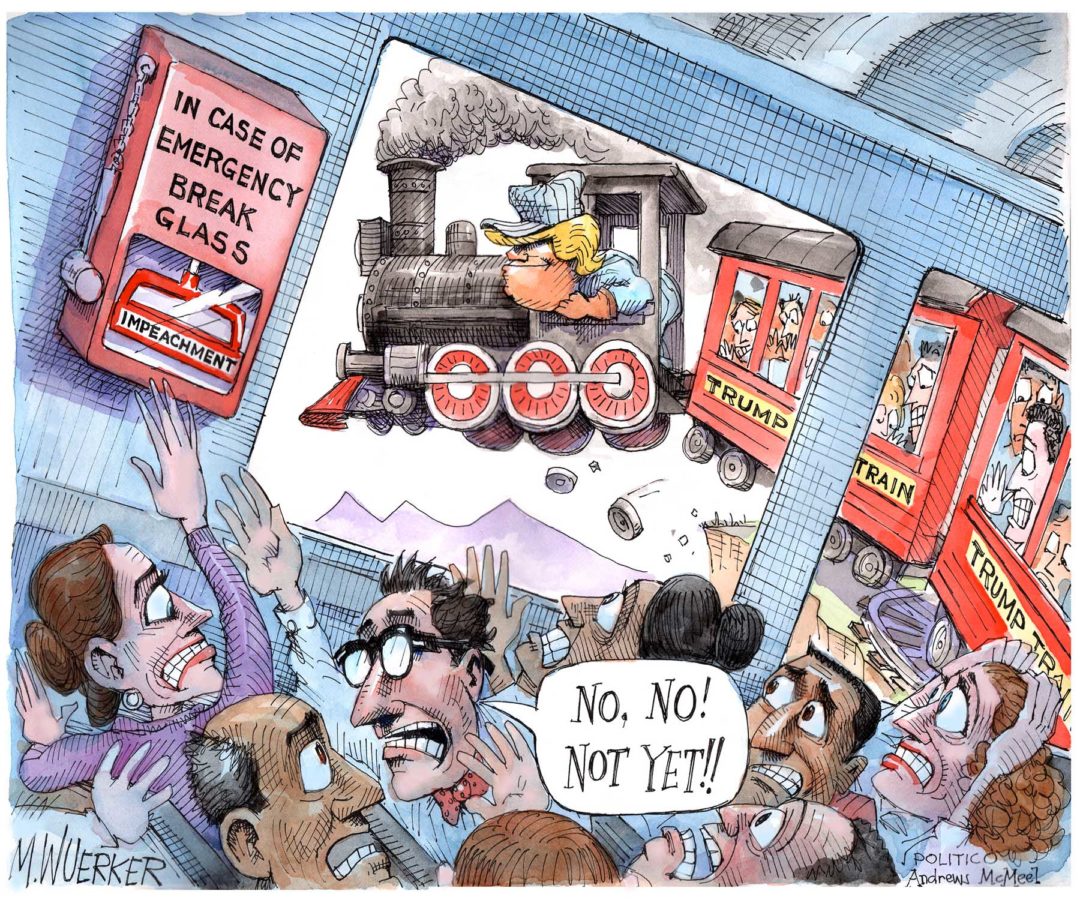 Short term rentals short sighted
Dear ER:
Manhattan Beach has been unable or unwilling to enforce illegal commercial activity in residential zones, specifically Short Term Rentals (STRs) ["Short-term rental ban will be lifted," ER Jan. 17, 2019]. And now the City Council is proposing a complex set of rules to allow STRs in residential zones, ignoring input from the majority of residents on the public record speaking against.
STRs put an undue strain on the taxpayers, to the benefit of a very few. Residential zoning restrictions are in place so that professionals with demanding schedules and high stress jobs can live and work and prosper. Manhattan Beach is home to attorneys, doctors, professors, engineers and sales professionals, has a median household income of approximately $149,000 and 68.9 percent of the homes are owner occupied (US Census data from 2013-2017).
Just looking at two of the approximately 40 sites that advertise short term rentals (Airbnb & Homeaway) shows the following: There are approximately 326 illegal STRs operating in Manhattan Beach, with the greatest density in the Sand Section. That means multiple properties in a city block. The city's proposed regulations completely ignore any types of caps on STRs within a specific radius. This is unacceptable.
Sixty-eight of the illegal STRs advertise they sleep eight or more. How many homes in Manhattan Beach have eight or more residents? According to Census data the average persons per household is 2.64. The city's proposed regulations completely ignore any restrictions on the number of renters per square foot at a given time.
Approximately 35 of the 326 listings were for hosted vacation rentals. Therefore 290 would continue to be illegal under the proposed regulation, allowing hosted-only STRs in residential zones. The city has not proposed anything that will ensure that these 290 illegal STRs will cease operation.
The city is proposing to require Airbnb to only list homes with business licenses and permits. What happens if Airbnb drops the ball on this? The city has not proposed an enforcement mechanism for this requirement.
There are at least 40 sites that advertise short term vacation rentals in Manhattan Beach. The city has not proposed requiring these other sites to only list homes with business licenses and permits. This is unacceptable.
A better model is to keep the ban and make it illegal for homeowners to advertise on these vacation rental sites for less than 30 days. Fine the owners who are illegally listing homes and the fines would pay for software for enforcement. While many STR listings specify a 30 day minimum, they often state they accept less within the text or description of the property. Software can monitor and flag this to make enforcement easier.
Tami Zamrazil
Manhattan Beach
God bless Tiny Tim
Dear ER:
On behalf of the Beach Cities Toy Drive, I want to thank everyone who gave and/or wrapped toys at our 26th annual toy wrapping event at the Joslyn Center in Manhattan Beach on Saturday, December 22, 2018. We had over 3,500 unwrapped toys, including 35 brand new bicycles donated by Hermosa Cyclery. That iconic bike store located in the alley behind the Deck down by the Plaza never ceases to amaze us with its charity. Also, a special shout-out to the Hermosa Beach Chamber of Commerce and local rockers Jeremy Buck, Kevin Sousa and their respective rock bands for donating the concert proceeds to this charity. The 300 or so wrappers were fed and fueled by supporting restaurants. Years ago, when we started this event, we had a few donated pizzas. Now, led by Sharkeez's Ron Newman and his crew, we receive donated food from over 15 great restaurants including his own in Hermosa and Manhattan Beach. The best thing is the toys were distributed to underprivileged children in Los Angeles who otherwise would be without during the past holiday season. Please join us next year in December, where the event will switch back to Hermosa Beach and be held in the Community Center Gym. Don't forget to wear your oldest Beach Cities Toy Drive T-Shirt and be part of this great event.
God Bless Tiny Tim and all of us.
Sam Y. Edgerton, III
Hermosa Beach
Class shuffle trick
Dear ER:
Despite a decline in enrollment of 128 students in the Hermosa Beach School District, many parents of Transitional Kindergarten through third grade feel that Hermosa View School is unacceptably overcrowded. They support the need for the district to build another 510 student campus at North School, even as enrollment is predicted to decrease by another 48 students by September 2020. The severe overcrowding of View School starting in September 2015, less than a year before the Measure S, $59 million vote, was the result of School Board members moving the entire third grade class of approximately 150 students from Valley School to View School. They severely overcrowded View School to increase the support for a new bond vote.
In the past, in order to not overcrowd one particular campus, School Board members would temporarily split third grade between Valley and View campuses. As a neighbor of parents whose children attended HBCSD during those years of a split grade between two campuses, I have heard these parents say that it was no big deal to have students. For some reason, School Board members now are opposed to splitting up grades between the campuses to reduce crowding at one campus. In the past, parents could choose which campus their third grader would attend. For third graders living closer to Valley School it makes more sense to attend that campus. School Board members could and should better allocate students between our two campuses to reduce overcrowding at View School.
Jackie Tagliaferro
Hermosa Beach
Solomon not so wise
Dear ER:
A judge ruled that three out of four of Eugene Solomon's claims on his city Treasurer's candidate statement were misleading or improperly critical, and must be amended or deleted to comply with state election law ["Judge orders Solomon to change ballot text for Redondo Treasurer election," ER Jan. 5, 2019].
Furthermore, according to Solomon for Treasurer, once in office, Solomon plans to "advocate elimination of the City Treasurer position, which has become redundant and unnecessary." I fail to see how eliminating our representation in local government and therefore our voice, is in the best interest of our community. Having less democracy in local government hinders transparency, not encourages it. I'm voting for Steve Diels to safeguard the treasury and to protect our rights.
Pat Healy
Redondo Beach
Bring back Burton
Dear ER:
Manhattan Beach has had the good fortune to enjoy the reputation as the finest city in the South Bay. However, we now live in a community where many times rules of fair play in politics have been put aside, values are turned upside-down and principles are replaced by greed and self-advancement. We saw this in the last City Council election, when misinformation and half-truths were spread in order to defeat two candidates. One candidate was Mark Burton, who feels so strongly committed to our community that he has entered the next March 5 election. It is not only his awareness of the job at hand and the knowledge and detail he brings to the Council but also the benefit to the residents and the community as a whole. In the next election let's support a candidate who will tell the facts and be honest with the residents, telling the whole truth, not partial truths. Most of the voters in town care about fairness and honest political practice and are concerned about what is fair to all candidates. Mark Burton will pursue a stable future for the generations to come. I support Mark Burton and urge my fellow residents to do the same when voting on March 5.
Jan Dennis (Former mayor)
Manhattan Beach
Correction: No question mark for Mark
The following letter in last week's Easy Reader contained an editing error. The letter is reprinted below with the error corrected — Editor
Dear ER:
I would like to express my enthusiastic support for Manhattan Beach City Council candidate Mark Burton. While others contenders may be worthy, Mark's demonstrated abilities and service to the residents of this city put him in a league of his own. Mark knows how to get things done. Our small city is now being handed one onerous mandate after another from the State of California that will fundamentally change the character of our community. Who but Mark Burton has yet conceived of the idea to create a charter for our town that will help shield us from this onus.
Stephanie Robins
Manhattan Beach
Comments:
comments so far. Comments posted to EasyReaderNews.com may be reprinted in the Easy Reader print edition, which is published each Thursday.