"Objectified" in El Segundo [ART / PHOTOS]

Body painter Trina Merry rendered live models into common household furnishings during an exhibition at the ESMoA in El Segundo on Saturday. The art was part of Merry's ongoing "Objectified" series, examining how people become attached to the things they own. One scene was intended to resemble a Martha Stewart country cottage, with a human lamp stand, a human ironing board, and a human coffee table. Another scene suggested a man cave, with a human tiki statue and bar.
Photos by Gloria Plascencia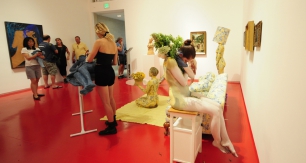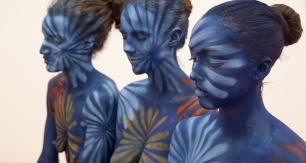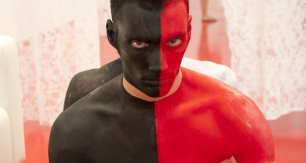 For more information about the gallery visit ESMoA on Facebook.
For more information about the artist visit TrinaMerry.com
comments so far. Comments posted to EasyReaderNews.com may be reprinted in the Easy Reader print edition, which is published each Thursday.