Online Betting: How to Improve Your Skills and Start Winning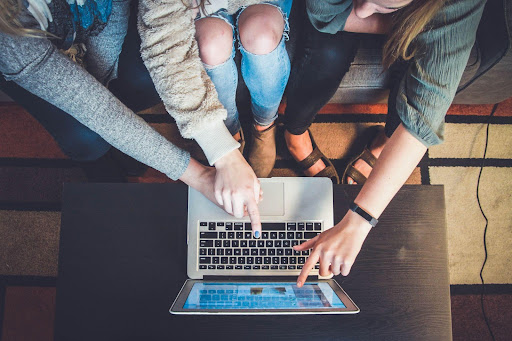 Photo by John Schnobrich on Unsplash
There's a risk of losing money in gambling. The win is not necessarily guaranteed; but, learning risk management and planning is fun.
The key to finding the best deal is to look for the value. You can use these tips to see if you can make the most of your gambling experience, whether it's the right price, the right market, or even the best time to place your bet.
Know the sport
If you don't know the game properly, you won't reap the benefits. More than anything, it will just become a guessing game. If you follow the NFL, for instance, you must know the rules of the league, the teams' ranks, players, form, and the chances of winning the game. There's whole math behind NFL betting odds, which requires learning and understanding.
Concept of value
Value is a crucial concept in betting. A lot of it has to do with making a sound move. It's not always about being confident and hoping for the best. In some cases, it's necessary to put your money on underdogs to win. Understanding which team is more valuable in a game will enable you to place your bets intelligently.
Listen to your instincts.
There is more to betting than just following the crowd. In some games, it may be necessary to back the favorites. It's best to place your bet based on your knowledge of the game. That's why you should study the teams as well as their players. It would also help to know players' past and current form, their rank in the squad, and their role in the matchday squad.
Be wise in wagering
There is no need to bet on everything. Think logically and study the odds. For example, if there is a match between a number one team and the lowest-ranked team with a poor form, it won't be mathematically rewarding to bet. Instead, a match between two similar teams would be a better choice.
Keep your emotions in check.
You may have had an incredible start winning straight games, but these wins shouldn't blow you away. Emotional betting can lead you to substantial losses. Make sure you make decisions based on the game to keep betting and winning long term.
Losses are inevitable
It's certain that no matter how much money you make or how skilled you become, you will still lose plenty of games. Skilled sports bettors don't let their losses affect their future betting strategies.
Understand the maths
Some gamblers can make a success out of it by betting on instinct, but you need a viable wagering plan to be successful in the long term, as well as an understanding of the odds. It's a numbers game, and you should be able to understand odds adequately.
Look for better options.
In the betting industry, brand loyalty is highly valued. It's a highly competitive industry, so companies will try to entice you. It doesn't matter whether it's through a loyalty program or a special in-store offer; the purpose is the same. Research the market's best price from different bookmakers. Find out what offers are available for bets.
Less is more
Although it appears obvious, bettors often ignore this fact. Including fewer selections in your bet gives you a better chance of winning. Don't bet big if you're looking to make money. Stick to fewer bets and pick fewer options, three or four maximum.
Find less decorated matches.
Having done your research, you should be familiar enough with your sport to find better value in the hundreds of other markets the bookmakers offer. Consider less obvious bets or matches, those events which are not getting much limelight, but odds are otherwise. Such events provide a better chance of winning handsomely.
Photo by Noah Silliman on Unsplash
Explore other leagues
To become a successful bettor, value alone will not suffice. It's best to look for value in sports and leagues, in which you can place bets at reasonably high stakes.
Soccer is not the only option. American Sports is one example, while British Horse Racing is another option.
comments so far. Comments posted to EasyReaderNews.com may be reprinted in the Easy Reader print edition, which is published each Thursday.