In memoriam: Hermosa Beach students commemorate 9-11 victims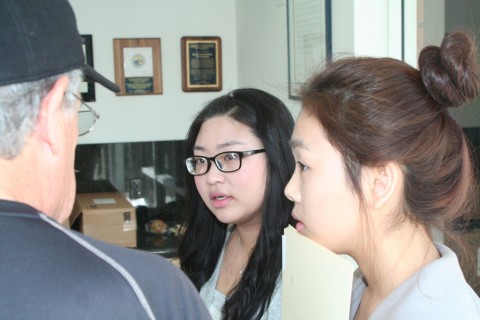 Hermosa students under the direction of the Builders Club have collected more than 8,000 buttons to be embedded in and around a bench to commemorate the people who died in the 9-11 terror attacks. Hermosa Kiwanis raised money for the bench itself, the location of which was being determined.
The students brought buttons from home, collected buttons from friends and loved ones, and wrote to movie, music or athletic stars for buttons.
Builders Club members and supporters include (bottom row) Allison Lockard-Loob, Stephanie Bosmajian, Maggie Hackney, Emma Zimmerman, Arley Titzler, Darby Power, Sarah Ma (middle) Molly Gallaher, Christina Goergen, police chaplain Gila Katz, James Beck, Jonothan Wasserman, Richard Healy, Frances Ronkowski (back) Michael Goergen, Cathy McCurdy, William Lowry, teacher Kathy Spurrell, Drew Dates, HBPD Lt. Tom Thompson.
comments so far. Comments posted to EasyReaderNews.com may be reprinted in the Easy Reader print edition, which is published each Thursday.