Added on January 16, 2020
Judy Rae
Letters , Letters to the Editor , newsletter
Letters to the Editor 1-16-2020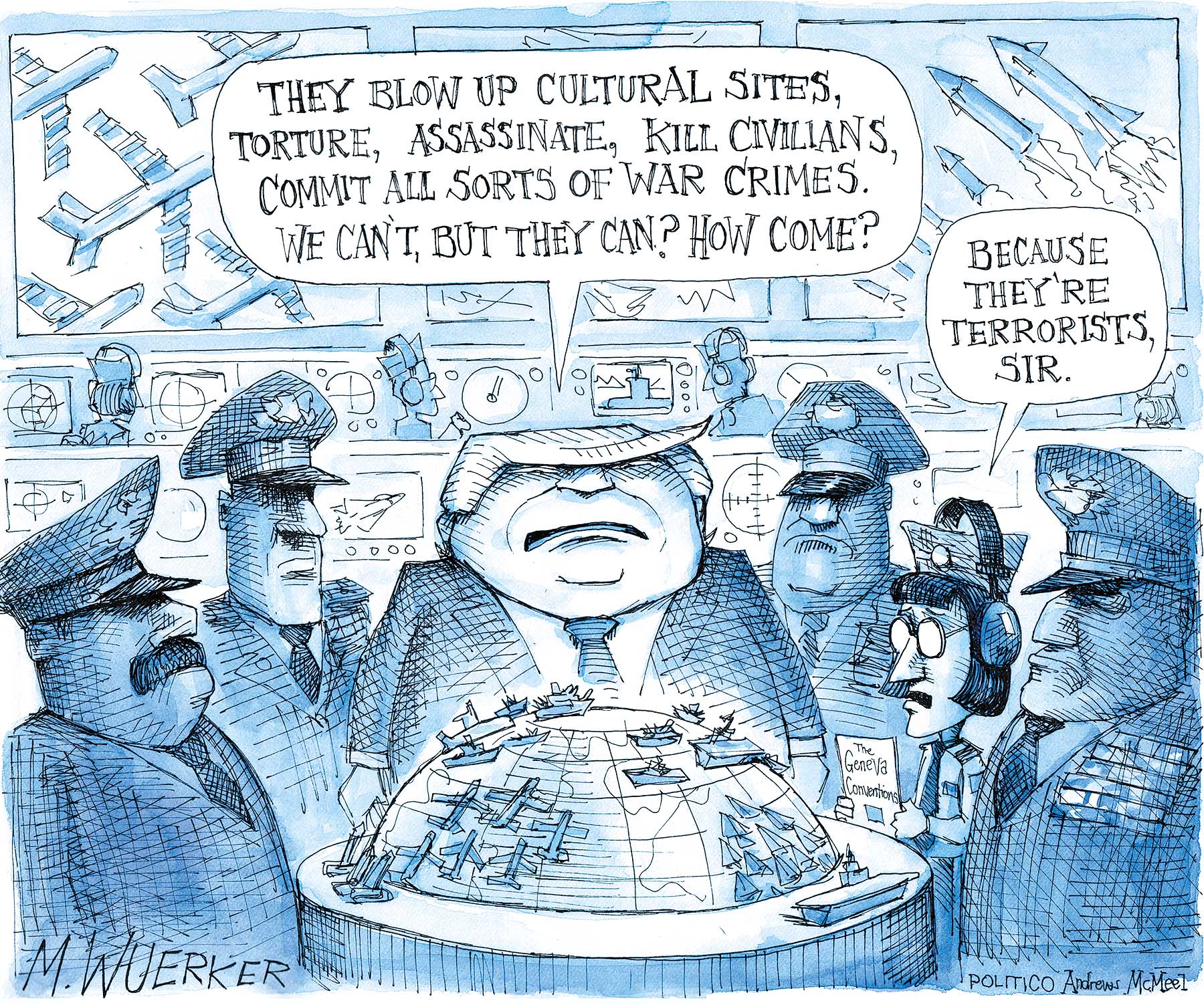 Negotiation update
Dear ER:
In case you have seen signs around the City about the Hermosa Beach Police and wondered why, they stem from the City's labor negotiations with the union distributing the signs, the Hermosa Beach Police Officers Association (HBPOA). The City has met with the HBPOA 17 times since April 1, 2019, to reach an agreement. The City has not proposed a substitute police agency, such as the Sheriff's Department. Recruitment and retention of officers is a priority for the City. Our City Manager, Interim Chief of Police and Human Resource personnel have joined the HBPD's recruiting efforts. The City Manager also recently initiated a sign-on bonus program that will provide up to $30,000 in bonuses for joining the HBPD to entry-level and pre-service recruits and up to $40,000 to "laterals," which are qualified officers from other law enforcement agencies. This is independent of the HBPOA agreement and goes into effect now.
On January 9, the City offered the HBPOA a market adjustment to its compensation proposal that reflects recent increases in other cities' police compensation. The new proposal would increase compensation so police officers' and sergeants' total compensation would be at the median of salaries among 12 cities surveyed. The market adjustment includes a pay increase of 17 percent over 3 years – or 4 percent more than the City previously proposed. It would provide a pay increase of 7 percent beginning July 1, 2019; percent beginning July 1, 2020, and 5 percent beginning July 1, 2021.
The City's offer raises vacation accrual rates, shift differential pay, Field Training Officer and Watch Commander pay. It also adds officer retention bonuses of up to $7,500 and education incentives to pay for course fees, books, and tuition at CSU rates. The HBPOA has rejected this offer. It is seeking a 26 percent increase over 3 years. We appreciate residents' input and have more information available on the City's website: HermosaBeach.gov.
Hermosa Beach Mayor Mary Campbell
Hermosa Beach Mayor Pro Tem Justin Massey
A veteran's perspective
Dear ER:
I was a member of the Hermosa Beach Police Department from 1981 until 2008. I transferred from The Inglewood Police Department because Hermosa offered better pay, benefits, opportunity and equipment. However, the main reason I came to work in Hermosa was because I lived there, my home, my town. I had a stake in the welfare and the protection of my neighbors and my fellow residents. I held many positions in the department including spokesperson (PIO) for 13 years.
On December 17, I attended the Hermosa Beach city council meeting ("Police turn up heat on council in contract fight," ER Dec. 19, 2019). The HBPOA and the city are at an impasse on contract negotiations, with the city attempting to paint the POA as only being interested in financial aspects of the negotiations. The POA states that they are interested in saving the 112 year old Hermosa Beach Police Department. The city manager read a prepared statement emphasizing the city's position and attempted to paint the POA as a bunch of carpet baggers attempting to enrich themselves. (I wondered if the "management analyst" sitting next to me had a hand in writing the document).
Once the public comment period began, several pro police speakers commented — current or retired officers, residents, officers' spouses, business owners and other supporters. Quite frankly, there were a couple of speakers who were supporting the police despite their years of criticism.
A few things stood out to me. It was indicated that there is a purposeful suppression of factual crime, arrest, booking and suspect information. The suppression of information, it was said, was coming from upper management in city hall because of a concern that some people would be embarrassed. When I was the department PIO there was never any interference from city management regarding information that our department put out. It was the protocol and the intent to be transparent. The public had a right to know what their government and police department were doing with their tax dollars. The suppression of critical information, with the exception of specific information related to an ongoing investigation, should be released, warts and all. After all under the California Public Records Act, the public owns the information. It is also a measure of how the police department is doing its job and what crimes or other important information the taxpayers need for their safety. It would appear city management is purposeful in suppressing the information to maintain the attitude that nothing bad happens in Hermosa Beach. Sorry, but yes, bad people do bad things in Hermosa Beach and the taxpayers have a right to know who, what, when and where.
Another thing I learned at the council meeting that was seriously frightening, the police department is authorized 38 sworn police officers. From the unchallenged comments at the city council meeting, the Hermosa Beach Police Department will be down to 22 sworn police officers within the next couple of months. This is due to an impossible recruitment environment because of Hermosa's lack of competitiveness with surrounding agencies, lateral transfers of officers to those surrounding agencies and scheduled retirements. Those retirements include the chief of police and the acting chief of police. 22 police officers cannot sustain adequate protection of the city even with minimal staffing 24/7/365 for very long. Do the math. There is a basic, minimal staffing level of a watch commander and two patrol areas. It is potentially dangerous for the residents, visitors and the officers. The surrounding cities have mutual aid agreements, but that doesn't mean a sustained presence due to the mismanagement of Hermosa Beach by the city and police department management. It's true, a lot of towns are having trouble recruiting officers. However, not the towns that offer generous benefits packages and opportunities beyond patrol. Those towns are poaching our officers who would otherwise stay in Hermosa Beach.
My final thought is related to the embarrassing staffing levels and the absolute failure of city management to fix this situation. For the last 11 years I have worked for two global media corporations in a senior management position responsible for corporate security on the West Coast. One of the top measures of my abilities as a manager was retention of employee talent. If I had lost one-third of my team to other companies, I would have been fired. The management of the city, in allowing the staffing levels to get down to 22 officers is due to a seriously inept management team.
Sgt. Brian Smyth made this point in his comments. Outside the doors of the city council chambers is a monument to an officer who did what every officer of the Hermosa Beach Police Department has committed and sworn themselves to do, that is to be willing to lay down their lives to protect yours. Hopefully the remaining officers won't have to because of a lack of staffing and resources.
Paul Wolcott
EasyReaderNews comment
Free to the people
Dear ER:
Kudos to Redondo Beach Mayor Bill Brand for representing the people first ("Mayor Brand still the citizen-activist," ER Jan. 2, 2020). The State of the City address should always be a public one, open to all, free of charge. It's not a Chamber of Commerce event. The City shouldn't be catering to the Chamber, on a weekday morning with City staff spending City time (and money) to attend a for-profit meeting for the Chamber of Commerce regarding the "state of the City." This long-standing, yet inappropriate, for-profit, annual address to a special interest group should be discontinued.
Lezlie Campeggi
EasyReaderNews comment
Back Brand
Dear ER:
Without a doubt Bill Brand is the finest Mayor Redondo Beach has had in a very long time ("Mayor Brand still the citizen-activist," ER Jan. 2, 2020). Mayor Brand represents the best in what a leader can accomplish. Beginning as a citizen activist, continuing as a City Councilman, and continuing throughout his tenure as Mayor of Redondo Beach, Brand has been successful in stopping unwanted development, leading citizen activism and strongly representing the desires of Redondo's citizens. You just can't ask for finer leadership. Redondo has suffered mightily under poor leadership for years. It's now time to break the 3-2 City Council logjam and finish what Mayor Brand and his supporters have started.
Chuck Tipton
EasyReaderNews comment
No city is an island
Dear Editor:
I disagree with Mark Burton's assertions that Manhattan Beach should raise their sales tax to fund pension obligations and forestall the County from claiming the available rate ("On Manhattan Government," ER Jan. 9, 2020). Burton merely provides a bunch of scary factoids to justify more taxation for what seems to be a rather parochial position. Yes, the city owes $74 million in pension liabilities — if the city would shut down tomorrow. And although our annual pension contribution is increasing, with the exception of safety personnel, much of this annual liability is charged to funds with their own revenue stream, such as water and sewer, and are thus funded through those taxes. Further, even if all pension contributions were paid through the general fund, our property taxes are increasing annually by around $1.6 million, which would cover the projected liabilities cited in Burton's column. Were this pension problem to be such an existential crisis for Manhattan Beach as one hears every election cycle, one would not have expected the City Council to have aborted review of transferring the Fire Department to the County, when further exploratory costs were only $18,000, and potential savings were cited as high as $22 million.
It is also disturbing that Burton calls for the City to pre-empt the county from acquiring taxes from a raised rate, as if residents of Manhattan Beach are disconnected from L.A. County. If nothing else, I would expect a large amount of any increased sales tax revenue to be derived from non-Manhattan Beach county residents. Further, there is no mention in the column about addressing the pension/salary/benefit cost side of the equation, or reduction of the privileged discretionary spending we enjoy due to our city's resources. This resident would certainly be ashamed to vote for a city sales tax increase that could otherwise go to, for instance, the county's foster care services so that Manhattan Beach can maintain its six-figure, "free" holiday parking program.
Gary Osterhout
Manhattan Beach
Adieu ADUs
Dear ER:
Residents arguing for more ADUs are seeking additional rents on their properties at their neighbors' expense. ADUs put more people on the same property, but do not put additional parking for their cars on the property. So, those living in the ADUs park in the street. Neighbors who own homes in the neighborhood have no street parking for their visitors, deliveries etc. And 93 percent of working Redondo residents commute out of Redondo every day to work. ADUs equal more cars and more traffic. Our infrastructure (schools, roads, fire fighting and police, water, sewers, parking etc.) is carrying more residents than it can support. The city's small share of property taxes does not nearly cover the cost of infrastructure maintenance, much less pay for upgrades. We need good local jobs, not more residents. A landowner's desire to build an ADU has nothing to do with solving a housing crisis or affordability. Redondo ADUs are built at great expense on expensive beach-city property paying high property taxes – they aren't affordable: they are built to generate market rents and profit for the property owner.
Rob Gaddis
Redondo Beach
Comments:
comments so far. Comments posted to EasyReaderNews.com may be reprinted in the Easy Reader print edition, which is published each Thursday.