Letters to the Editor 2-7-19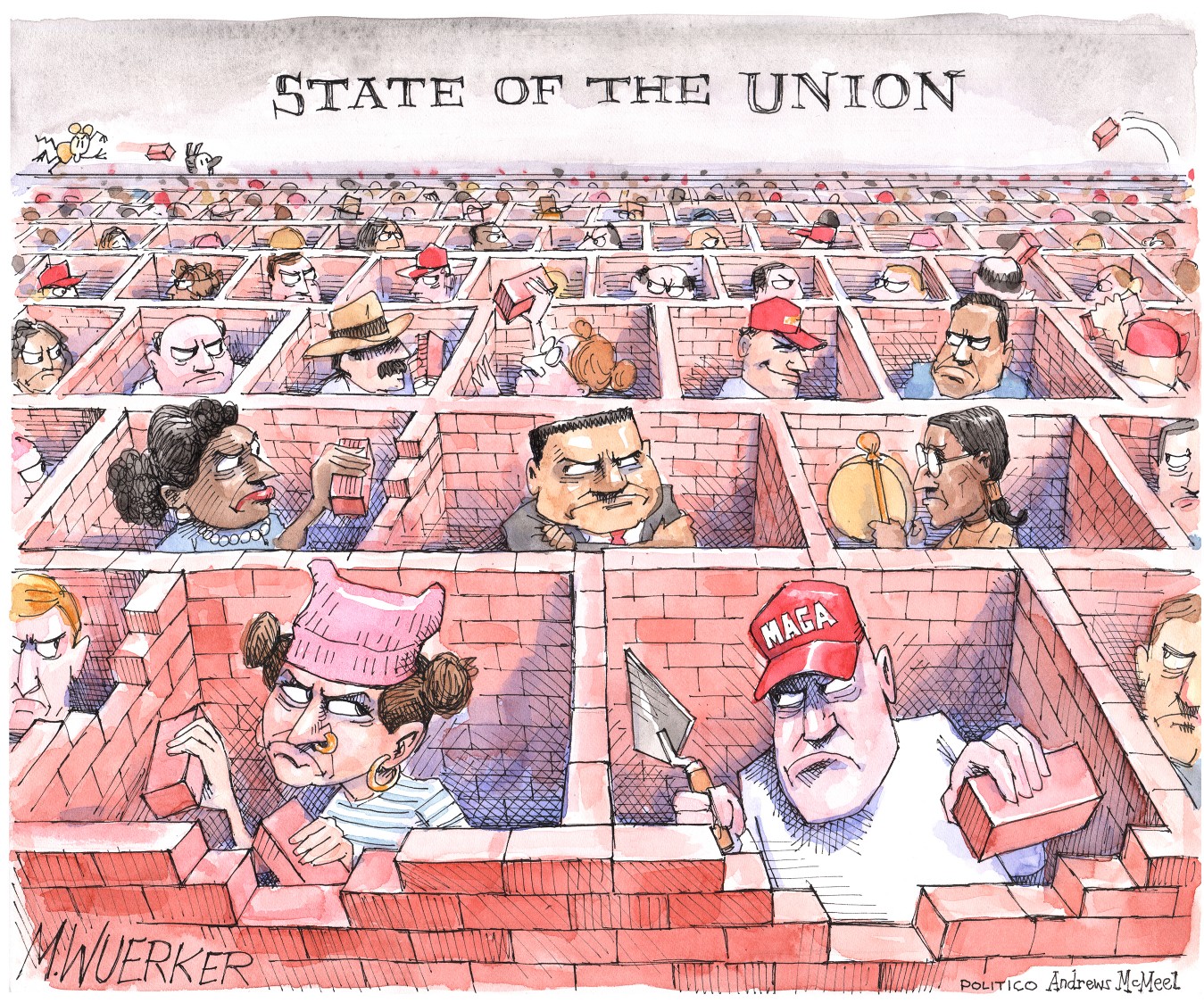 Ye old captain
Dear ER:
A lot of people don't understand the worth of old school restaurants like Captain Kidd's ["Los Angeles developer Pustilnikov eyes Redondo Beach harbor leases," ER Jan. 31, 2019]. This place is a living museum. I love to go here. Stop making everything new and heartless.
Marie Sophie
Facebook comment
Farewell to Fun
Dear ER:
It is with great sadness I find that the Redondo Fun Factory is closing its doors ["Redondo Beach approves $9 million Fun Factory buyout," ER Jan. 18, 2019]. For over a generation, thousands upon thousands of families have found an economical way to spend the day together. For those who cannot afford Disneyland, a similar experience can be had for pennies on the dollar. I wonder what those families, some second and third generation patrons, will do now. Families, the backbone of America, are coming apart. In these times when most kids have their eyes on a cell phone at the dinner table, families can share time together at the Redondo Fun Factory. For our future's sake, we need to entice families to share one another in person and form strong bonds with each other. Family outings do just that and the Redondo Fun Factory provides an excellent opportunity for them. The Redondo Fun Factory has always been operated in the spirit of providing families with affordable entertainment in a clean, drug-free environment. It makes the pier much more attractive than a dull concrete parking structure does.
I hope the City will take whatever steps are available to allow the Redondo Fun Factory to remain in operation for as long as possible. In ways that we can't possibly imagine, our future depends upon it.
Vince Brunasso
By email
Manhattan dystopia
Dear ER:
Manhattan Beach's enduring reputation as a "bedroom community" has long been a part of what draws families seeking a quiet and neighborly lifestyle to this town. Short-term rentals create a turnstile of occupants with little or no connection to residents who have an enduring and very personal investment in our community ["Year in Review: Manhattan Beach bans short-term rentals," ER Jan. 4, 2019]. We need look no further than the dystopia afflicting cities like Venice and Santa Monica to see how STR's undermine the sense of security that comes from knowing your neighbors, rather than playing Russian roulette with the welfare and well-being of families.
Additionally, as Manhattan Beach falls within the purview of the Coastal Commission, codifying any form of STR's will hand over jurisdiction of this matter to the Coastal Commission, which favors the proliferation of STR's. To accurately reflect the values and desires of our community, the issue of STR's must be framed within the context of our General Plan, a defining document which categorically prohibits the commercial use of property within residential zones. The only appropriate methodology for allowing STR's would involve creating a new General Plan, a rightfully exhaustive undertaking subject to extensive community input and discussion. The existing ban should remain in place and be vigorously enforced until then.
Marilisa Gerny
Manhattan Beach
Deadly roadway
Dear ER:
Last year the Beach Cities Health District led a conversation among the beach cities about reconfiguring Aviation Boulevard. The worry over commute congestion caused this work to be shelved. But just this year, there have been two deaths on a short stretch of that street ["Driver dies in fiery crash on Aviation Boulevard," ER Jan. 11, 2019].
In light of these tragedies, it's important we reopen the discussion. I urge the cities to look at all the options available to improve safety on this important street. Reducing lanes, narrowing lanes, re-timing signals, speed bumps, speed cameras, and increased police presence are things that could really help. Let's continue with a proper, professional look at our options and the side effects. I'm confident there are solutions to greatly improve the safety with minimal impact to rush-hour throughput. Doing nothing under the current dangerous conditions is not an option.
Vincent Busam
Hermosa Beach
Science lesson
Dear ER:
Did I read that right? Did the Hermosa City Council really refuse to buy new police cars because they weren't electric? Sounds like somebody needs a lesson in science. Our local power provider generates electricity by burning oil. If you charge the battery of an electric car by plugging into the grid, every single watt of power you use has a carbon footprint. By the First and Second Laws of Thermodynamics, you need to produce even more carbon emissions to charge that battery than you would by driving a gas powered car. Until the power grid is replaced by a clean energy source, driving an electric car only makes things worse, not better.
There are hundreds of Hermosa Beach residents with graduate degrees in science and engineering who understand this. Sadly, our City Council doesn't. Carbon neutrality is a nice dream for some future generation, but for now, there's the real world.
Denny Nivens
Hermosa Beach
Woman of integrity
Dear ER:
Last week's letter from Bob Holmes was demonstrably false and misleading ["Revisionist History," Letters ER Jan. 30, 2019]. Jan Dennis is a woman of great integrity, as honest as the day is long. With 40 years of community service, including serving as the Historian for Manhattan Beach, she has earned our community's respect. The behavior of a few "good old boys" while she served on Council was shameful.
In truth, the Specific Plan adopted by City Council was designed to protect and preserve the small town village atmosphere of our Downtown. It was adopted after exhaustive citywide community participation and at the urging of many of our downtown merchants and businesses and our Downtown Residents Group. This is fact, not a misinformed opinion or attempt to distort the truth.
Although I was the fiscally prudent councilmember in my first term, I was a target of a smear campaign funded by special interests that didn't like that I listened to our residents and fought for their needs. For example, I sponsored a ban on short-term vacation rentals that preserved and protected the residential character of our special community. To say that such a smear campaign did not interfere with our election is nonsense, at best, or disingenuous, at worst.
Mark Burton
Manhattan Beach
Exemplary record
Dear ER:
I'm supporting Wayne Powell and his community grass roots campaign [for reelection to the Manhattan Beach City Council]. Powell is running on his record of dedicated, exemplary community service. His eight years on the Council, including two terms as mayor, demonstrated how passionately he's worked to improve our quality of life. He's helped keep our community safe as our longtime MBPD Neighborhood Watch block captain and as co-founder and board member of the city's Community Emergency Response Team (CERT) program. A few years ago, Wayne prevented the state from approving a devastating taking of over 500,000 cubic yards of essential Manhattan Beach offshore sand. As an accountant and a Chief Financial Officer, he has applied his skills to provide vigorous financial oversight and ensured that taxpayer dollars were always spent appropriately and prudently.
Suzanne Michel
Manhattan Beach
Team Brand
Dear ER:
I have been a resident of Redondo Beach District 3 for 61 years. I also served as a two term City Councilman for District 3. The upcoming March 2019 election gives the people of District 3 an opportunity to elect a new council person who has the support of Mayor Bill Brand and Councilmembers Todd Loewenstein and Nils Nehrenheim. With a new majority on the Council, District 3 will no longer be the forgotten red-headed stepchild that it is under Councilman Christian Horvath's tenure. Horvath fought District 3 residents on the CenterCal project. He lobbied on public school property (along with Councilperson Laura Emdee) for the No on C campaign, and only weeks before the March 2017 election he voted to give CenterCal a 99 year lease of public property.
Horvath also voted to buy out another lease in the harbor to accommodate CenterCal and agreed to pay $9 million. CenterCal is now suing the City for $15 million because voters said "No" to its project. Horvath hasn't explained where this money will come from, but we know it will deprive District 3 of much needed infrastructure repairs. Voters disagreed with Horvath on these important votes, and the Coastal Commission sided with the public on an 8-2 vote, upholding the validity of Measure C. Parks are in shambles, and streets flood in rain because of the District being ignored for the past four years. I want someone who will get along with Mayor Bill Brand and the District 1 and 2 Councilmen. I am tired of the political fighting that Horvath represents because it means little improves in District 3.
Stevan Colin, Esq.
Redondo Beach
comments so far. Comments posted to EasyReaderNews.com may be reprinted in the Easy Reader print edition, which is published each Thursday.