Roundhouse Aquarium goes virtually around the world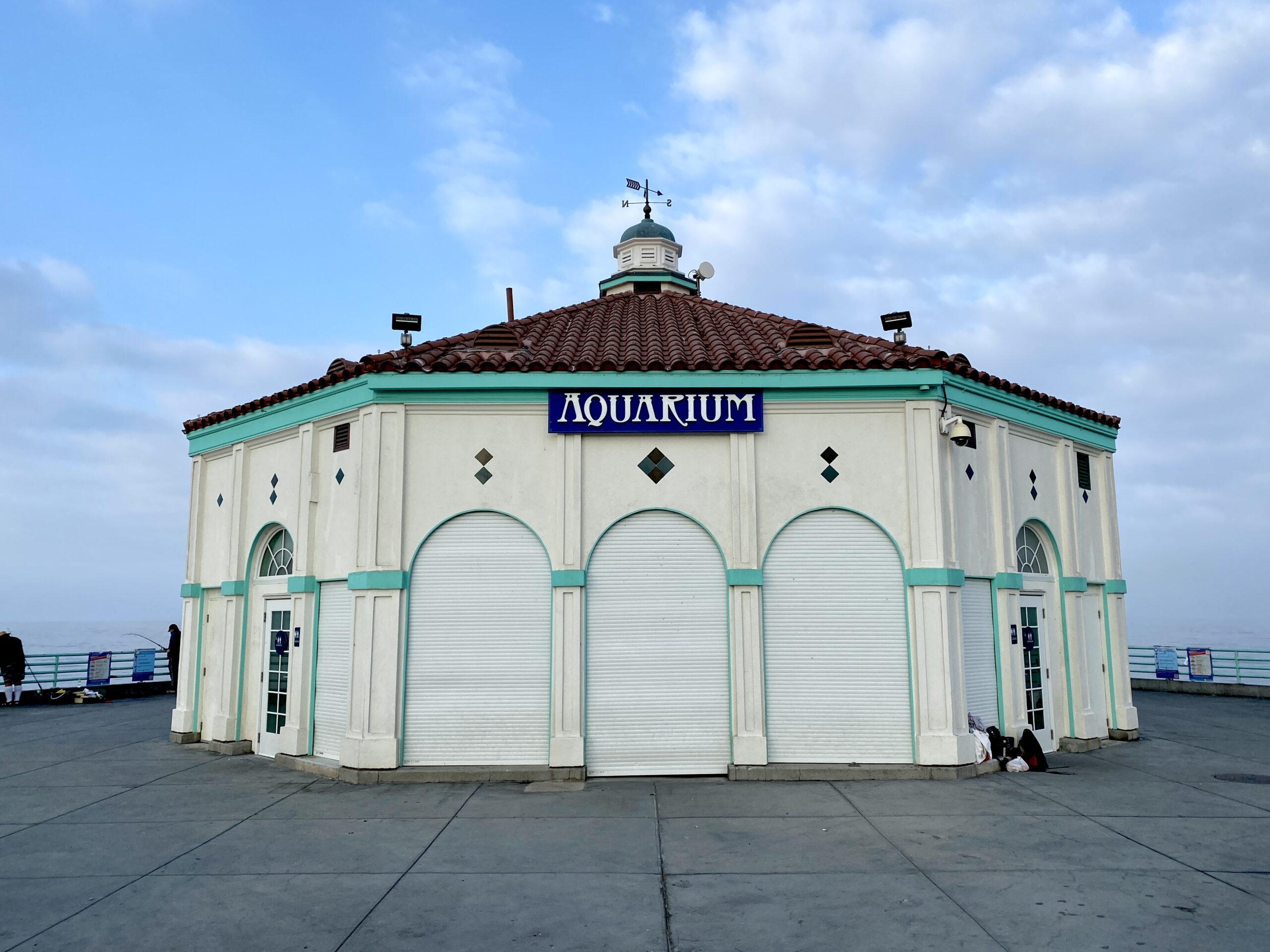 The Roundhouse Aquarium on the Manhattan Beach Pier has been closed to the public since March. But it is educating more people about the ocean now than it was prior to the pandemic. The pandemic has created an opportunity for school districts to break up their endless Zoom classes.
"Pre-COVID, we were teaching one to three classes a day, with anywhere from 30 to 120 schoolage children," says Grace Adams, the executive director of the aquarium, at the end of the Manhattan Beach Pier. "But since the start of the 2020-21 school year, we have been teaching six to eight virtual classes per day, and reaching 200 to 250 K-12 Los Angeles County students per day."
Schools from around the world have requested classes.
Last Friday, the Roundhouse live streamed a class to some 300 students at the Udgam School for Children and the Zebar School in western India. The program was sponsored by the Harrison Greenberg Foundation, which also helped underwrite a $4 million renovation of the Roundhouse in 2018.
In addition to offering more classes, the Roundhouse has stepped up its social media game. Its website is reaching 30,000 to 40,000 people per month "educating people about the importance of our beaches, tidelands and oceans," Adams said.
"This has been a year of firsts. We have a great team and we're not afraid to try out new avenues of teaching."
The Roundhouse offers a variety of classes, some free, others with a $175 fee.
On weekends if offers outdoor exhibits.
But without the indoor traffic, the Roundhouse has seen its donations go down, which Adams says is "the biggest challenge for us." Online patrons are encouraged to donate, but it's not the same as when people visit in person, she says.
One of the charms of the aquarium, she says, is that people can experience the ocean first hand. "Some people come to the aquarium who have never been to the ocean."
The aquarium cares for over 100 species of marine life, including the Bat Star, Garibaldi fish, Horn Shark, Moon Jelly and Moray Eel.
Adams looks forward to reopening once the state authorities give the go ahead. What does she miss most about having the doors open?
"Seeing the amazement in a child's face when they touch a Sea Star or any marine animal. We can talk to them about the different critters that live in the Santa Monica Bay, why the ocean is important and why we should care about it. Getting up close and personal with the inhabitants of the sea makes a huge difference, she says.
"Touch a Sea Cucumber," she adds, "and you might get seven years of good luck."
For more information classes visit roundhouseaquarium.org. ER
comments so far. Comments posted to EasyReaderNews.com may be reprinted in the Easy Reader print edition, which is published each Thursday.
Be an Easy Reader Free Press supporter!
Yes, we know Easy Reader and EasyReaderNews.com are free. But they are not free to produce. The advertiser model that traditionally supported newspapers is fading away. This is our way of transitioning to a future where newspapers are supported by their readers. Which is as it should be. We hope you'll support us. — Kevin Cody, Publisher