Added on May 18, 2019
Ryan McDonald
Hermosa Beach , newsletter
Hermosa police help arrest AZ murder suspects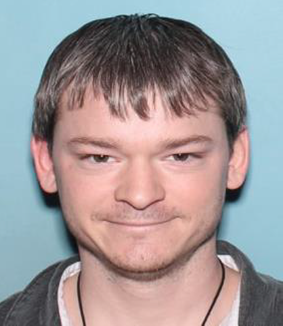 Local Offers
(800) 570-5562
by spybase - 42 minutes ago
by Ryan McDonald
Hermosa Beach Police Officer Brent Zuber was on the beat in south Hermosa last Monday when he saw a young boy with a dog. The officer's willingness to listen to that boy, police say, may have helped unravel a murder case.
The boy had apparently traveled to the South Bay with Mesa, Arizona residents Ryan Scott Nuckoles, 34, and Laura Lee Nuckoles, 36, said HBPD Detective Sgt. Jaime Ramirez. Both have since been arrested on suspicion of murder in the death of Robert Nuckoles, Ryan's brother.
Laura is the boy's biological mother, while Ryan is his stepfather, Ramirez said. The boy believed that they were involved in the death of Robert, his uncle.
"The boy approached the officer and basically started telling him the story. As you can imagine, the officer was taken back," Ramirez said.
According to a statement from the Mesa Police Department, Robert was found dead in a home on 75th Street in Mesa on May 4. Detective Nick Rasheta, of the Mesa department's public relations unit, declined to say how Robert was killed.
The close proximity of the death and Zuber's contact with the boy means suspects had been in the South Bay for at most a day or two, Ramirez said. But, as HBPD learned, police in Arizona were already looking for them.
Hermosa officers got in touch with Mesa police, and circulated photos of the suspects to other area police departments. A short while later, Redondo Beach police officers, responding to a call about an incident at a construction site, found two people who looked like the photos provided by Arizona police.
The two were arrested without incident, and have since been extradited to Arizona, Ramirez said. Police initially said the 13-year-old boy had been to Arizona. But his father later said that the boy had been reunited with him in New York State, and that he is doing well.
It is unclear why the suspects fled to the South Bay from Arizona. Police did not know of any connections that they had in the area, and at the time of their arrest they had not left any belongings in a residence or hotel, Ramirez said.
Ryan and Laura are facing charges of first-degree murder, Rasheta said, but it was not clear whether they had been granted bail. As of Wednesday morning, the website of the Maricopa County Superior Court, which has jurisdiction over Mesa, had not yet recorded a court appearance for them.
Editor's Note: This story has been updated to reflect new information about the 13-year-old boy's whereabouts.
Comments:
comments so far. Comments posted to EasyReaderNews.com may be reprinted in the Easy Reader print edition, which is published each Thursday.