Added on December 2, 2017
Judy Rae
Letters , Letters to the Editor , newsletter
Letters to the Editor 11-30-17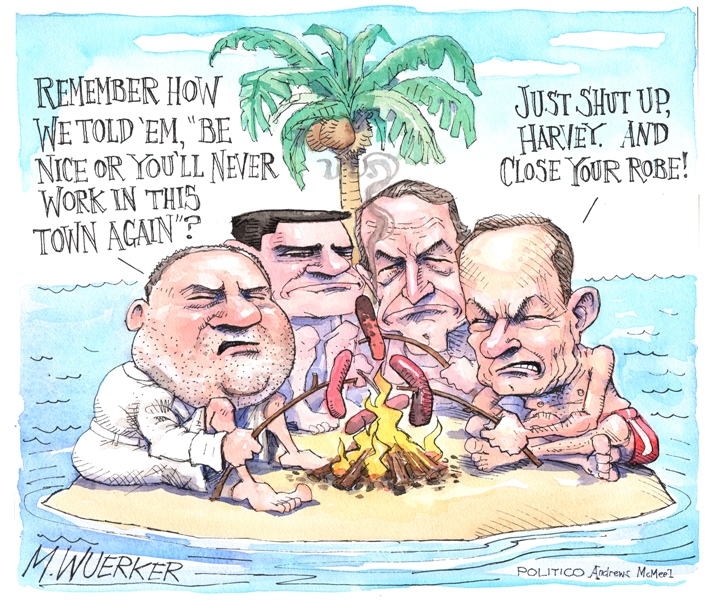 Remember Redondo
Dear ER:
Hooray! This will take some time I'm sure, but a good sign that Redondo Beach is heading in the right direction ("Redondo Beach and LA County propose buying power plant site," ER Nov. 23, 2017). With the CenterCal deal on it's way out, this effort, the Legato win, and hopefully changes to the overly dense South Bay Galleria proposal, Redondo Beach just may begin to fulfill its promise once again as a great South Bay City. Go away giant concrete jungles and rip off developers. With time and some luck, the citizens just may win the day. Great job mayor Bill Brand! #RememberNorthRedondo.
Chuck Tipton
Facebook comment
CenterCal redux
Dear ER:
No chance. No skills. No shot ("Redondo Beach and LA County propose buying power plant site," ER Nov. 23, 2017). AES isn't sitting down with a no money group and the chance of a CenterCal redux.
Fred Katz
Facebook comment
Right side of history
Dear ER:
AES will have a property zoned for public utility and parks ("Redondo Beach and LA County propose buying power plant site," ER Nov. 23, 2017). They can't get a contract for a new plant. And the city and residents and Coastal Commission must approve any zoning change. AES won't get anywhere without buy-in from the city and its residents. And their shareholders will hold them accountable for the negative cash flow and liability of just sitting on the property. AES has no bargaining chips left. The Bolsa Chica wetlands, with condo zoning, were bought by a developer. The Ballona Wetlands were bought by Playa Vista for condo development. Yet, in both cases, their cities were able to work a deal to preserve the wetlands and taxes were not raised. Newport Beach decided to build a waterfront park where a mobile home park once was. They purchased the land without raising taxes. Parks increase city revenues. They draw people to shopping and restaurant districts nearby. They raise surrounding property values, increasing city tax revenues. They can produce parking and concession revenues as well. Central Park in New York generates enough money to pay for all of New York's park costs. Great cities have great parks. We have the chance of a lifetime and we finally have leaders who know how to get it done.
Jim Light
Redondo Beach
The bed we made
Dear ER:
I'm certain AES and a long list of developers are excited to partner with the current anti-everything, NIMBY Redondo Beach leadership ("Redondo Beach and LA County propose buying power plant site," ER Nov. 23, 2017). Who wouldn't want to get up with fleas?
Anthony White
Facebook comment
Redondo not for sale
Dear ER:
Thanks to Rescue our Waterfront, South Bay Parkland Conservatory, Save the Riviera and others ("Redondo Beach and LA County propose buying power plant site," ER Nov. 23, 2017). Redondo Beach's governance is finally resembling its residents' viewpoints. We didn't want 600 residential units, 85,000 square feet of commercial space, and a 250-room hotel on the AES site and said so by defeating Measure B. We didn't want a Mall by the Sea and said so by passing Measure C. We didn't want a street-clogging residential behemoth at the former Bristol Farms/Palos Verdes Inn site and residents rose up to demand developer concessions. Redondo residents aren't kidding when we say #WeRNot4Sale.
JC Konijn
Facebook comment
Crystal ball economics
Dear ER:
I'm Not taking sides yet. I don't know enough ("Redondo Beach and LA County propose buying power plant site," ER Nov. 23, 2017). But there's a lot of voodoo to predicting the future, and, since no one knows what will happen, there's grist for both sides to make predictions favoring their arguments. It's the voters' job to think and read and come to the best decisions they can, then vote accordingly. Pathetic voter turnouts and uninformed (or misinformed) voters is the bane of democracies.
Gary Zimmerman
Facebook comment
Proud legacy
Dear ER:
We have a once in a generation opportunity to get this right ("Redondo Beach and LA County propose buying power plant site," ER Nov. 23, 2017). So grateful for this visionary, collaborative leadership. Together we can create a legacy to be proud of.
Lisa Youngworth
Facebook comment
Seniors count
Dear ER:
At a recent Redondo Beach District 2 community meeting a representative from Beach Cities Health District said that the wait for senior housing in the Beach Cities is about three years. But as someone who lived at Seasons for over seven years, I can say that the next time someone waits for a 1 bedroom apartment for more than a year at Seasons Senior Apartments, I'll be surprised. But BCHD shouldn't take my word for it. They should do a study going back five years of wait times for 1 bedroom units at Seasons, Heritage and Casa de los Amigos retirement homes to get a more accurate picture of the truth here. Then maybe they can have a more truthful presentation about their proposed Healthy Living Campus at Beryl and Flagler.
Ross Yosnow
Redondo Beach
Love story
Dear ER:
I loved the article on Joan and Ron Arias ("Joan and Ron: A love story," ER Nov. 9, 2017). This is the true love story of a fairy tale: not "happily ever after" but, "until their was only her last breath as I held her hand."
Vanessa Poster
Redondo Beach
Sound of the Phantom
Dear ER:
I remember hearing the Redondo High School Auditorium organ played in the 70s ("The Phantom of Redondo Union," ER Nov. 23, 2017). It was so loud and powerful. As a stage crew kid I saw the pipes many times. It would be great to hear it again.
Sheron Dice
Facebook comment
Fire fund
Dear ER:
Michelle Hallman has set up a GoFundMe page for Brooke Owens under Brooke's House Fire for those who wish to make a donation, at GoFundMe.com
Pamela Salmen
Facebook comment
Quincy's back
Dear ER:
Thank you Redondo Beach Fire Department. I found my precious cat Quincy (Two homes damaged in Redondo Beach Fire," ERNews.com Nov. 25, 2017). As I sat on my couch with a flashlight, I called for her and within five minutes she was cuddling with me. The awesome firefighters saved my home and we are all safe. Thank you, Redondo neighbors for all your love and caring.
Diane Williams
Facebook comment
Bottle Inn back
Dear ER:
We were seated in the wine cellar and everything we ordered was absolutely delicious ("The Bottle Inn: Everything old is new again," ER Nov. 23, 2017). Watch out for the freshly made garlic bread. Portions are big, so everyone took home leftovers that were thoroughly enjoyed the next day. Ran into friends on our way out after dinner and ended up staying for another drink at the bar in the front. The old charm has been preserved but the food and atmosphere are better than ever.
Marianne Lynch Fraher
Facebook comment
Beach Brown out
Dear ER:
With a single stroke of his "bully pulpit' pen, Governor Jerry Brown has given permission to users of cigarettes, electronic cigarettes and marijuana to contaminate our pristine beaches and parks. Families that want to escape the crowded cities and enjoy the peacefulness of our prize beaches and parks will have to put up with a contaminated environment. Governor Jerry Brown has vetoed the bills that would have banned smoking at California's 300 miles of beaches and 280 state parks. The bills would have protected the public from secondhand smoke, prevented wildfires and reduced liter. Brown said the $100 fine proposed could reach $485 when court assessments were added — an amount he called excessive. This is an example where the violator of the law is not punished and the innocent victims (residents of California) are punished.
Robert Bush
Manhattan Beach
Road bikes
Dear ER:
Regardless of sharrows and signage, bicyclists have the right to use the full traffic lane if the lane is too narrow to share sided-by-side with 3 feet of space between cars and bikes ("Bicycle sharrows, routes to be added citywide in Manhattan Beach," ER Nov. 16, 2017). This may be because of glass, gravel or other obstacles on the road right side of the road. It may be because of cars parked along the right side of the road. Sufficient space needs to be given for folks opening car doors. Sharrows and signage are used to educate, not to mark special lanes.
Larry Lem
Facebook comment
In her own words
Dear ER:
Anita Koontz is our oldest living Pioneer with the Historical Society ("Ninety-nine year old recalls bygone Manhattan Beach," ER Nov 23, 2017). See her video taped presentation here:
Facebook.com/ManhattanBeachHistoricalSociety/videos/1800037143552224/
James Gill
Manhattan Beach
Comments:
comments so far. Comments posted to EasyReaderNews.com may be reprinted in the Easy Reader print edition, which is published each Thursday.