Added on January 17, 2019
Judy Rae
Letters , Letters to the Editor , newsletter
Letters to the Editor 1-17-19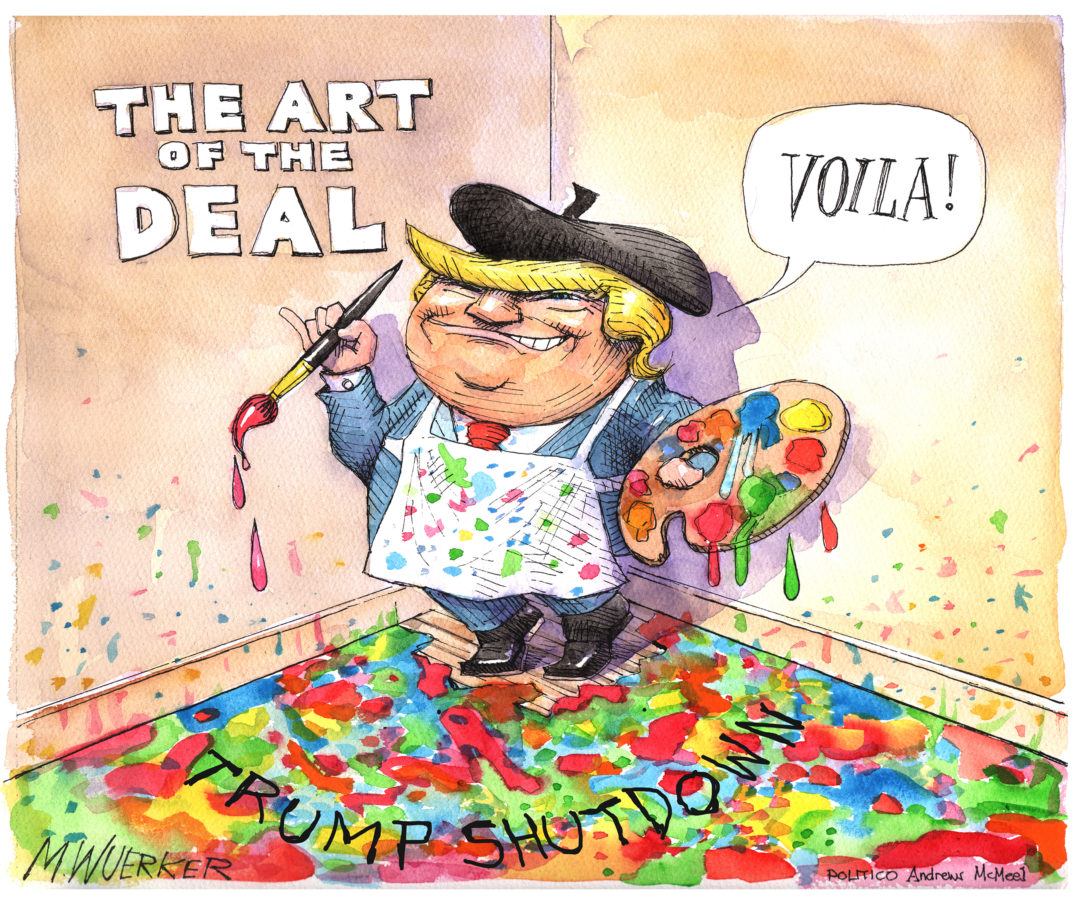 Life and death issue
Dear ER:
Local Offers
(800) 570-5562
by spybase - 10 hours ago
It's time to make the stretch of Aviation between Prospect and Artesia a single lane in both directions ["Driver dies in fiery crash on Aviation Boulevard," ER online Jan 12, 2018]. We have two to three terrible, fatal accidents a year, not to mention all the others that are non-fatal. It really is a "dead man's curve." The proximity to all the bars might not help help matters either.
Steve Fulton
Web comment
Preventing deaths
Dear ER:
I think there should be speed bumps from Artesia to Ford then a Stop at Steinhart next to the liquor store ["Driver dies in fiery crash on Aviation Boulevard," ER online Jan 12, 2018]. I'm at Triton Gym and We see more than one accident weekly — I even saw three accidents within an hour to make that turn on Steinhart or to the liquor store. One lane would slow traffic down too much both ways for all the people who turn into the side streets in my opinion. Either way, something needs to be done.
Nicolette Nunez
Web comment
Reconsider the school
Dear ER:
Last Wednesday evening the Hermosa School Board voted 5-0 for the North School Project. Unfortunately, their passionate and heartfelt statements defended a vote for "a new updated, modern school, which our children and community deserve." In other words, a vote supporting the original Measure S.
The problem is that their Wednesday night vote was not supposed to be about whether we need a new North School for our kids and community. We do. Measure S passed and we strongly support that!
The vote was supposed to be about whether the North School project's Final EIR adequately addressed impacts, especially those "significant and unavoidable" relating to safety, traffic and parking.
The Final EIR also did not address, or dismissed, a number of reasonable mitigation measures, including a Kiwanis/Rotary drop off and on-site parking, both of which are practical solutions.
Finally, the Final EIR failed to address concerns from the City regarding safety, traffic and parking. This resulted in the City sending another official letter to the Board, that Wednesday, again calling into question safety, traffic and parking issues not addressed in the Final EIR.
I trust that there is still the will and time for the City, District and Board to address those significant impacts, prior to construction plans being finalized. I also can only hope, that in its zeal to move the North School project forward, before addressing the City and neighborhoods concerns, that the Board and District did not inadvertently slow the Project down.
Scott Davey
Hermosa Beach
Real school needs
Dear ER:
Everyone who supports the Hermosa Beach City School District's plan for a brand new 510 student campus at North School should read the article in last weekend's Sunday Los Angeles Times Editorial section, entitled "A Bigger Problem for Schools." HBCSD enrollment has already decreased by 128 students since 2014. HBCSD estimates that enrollment will decrease by another 48 students by September 2020. The article states that LA County is projected to lose 161,000 students in the next decade. Only half of that decrease will come out of LAUSD, the other half, 80,000 plus students, will come from other school districts in LA County including HBCSD.
This year enrollment stands at 1,344 students. Between HBCSD's plans for View School and current capacity at Valley School, HBCSD can easily accommodate 1,398 students.
State educational funding is tied to enrollment. As enrollment decreases so does our district's income. None of the $59 million from Measure S can be spent on teacher salaries. Why are we saddling our district with the costs of brand new school when enrollment is declining? Not only do we not need another campus, we don't need to be buying desks, chairs, computers, etc. and hire additional administrators for another campus while enrollment is declining.
Two and one-half years after passing the bond HBCSD has only spent $2 million of it on capital improvements to our schools. We should be spending bond funds on the campuses that we are using now so our students and teachers can immediately benefit from what taxpayers have already allocated.
Miyo Prassas
Hermosa Beach
Hope from tragedy
Dear ER:
Thanks so much ER and Ryan McDonald for this updated story on Nancy Paulikas ["Lost but not forgotten: Search for missing Manhattan Beach woman ends in tragedy, hope for the future," ER Jan. 3, 2018]. While I did not know Nancy or her husband, Kirk, personally, I have been following this story since the beginning and hoping for Nancy's safe return. I'm so very sorry to hear this news. My mom has dementia and I really appreciate that because of Kirk's persistence in looking for Nancy. There is also now a program in place that has bracelets you can place on your loved one and if they wander or go missing, police can track the bracelet via a radio signal. I know the entire South Bay community is mourning Nancy right now and also thanking Kirk for never giving up on finding her.
Cindy Whitehead
Web comment
No Diels
Dear ER:
City Treasurer Steve Diels has consistently acted against the best interests of Redondo residents. Diels allowed a no-bid $700,000-plus annual multi-year contract with the Redondo Chamber of Commerce for tourism that had no proof of effectiveness, and wasted millions of tax dollars. Recently we learned he signed a similar no bid contract with a company tasked with managing city funds. At the Coastal Commission meeting in Redondo Beach on Aug. 9 Diels falsely implied the election held in 2017 was illegal, Seaside Lagoon would be lost, and the parking structure already repaired was dangerous and falling down. It's time to end Diels' legacy of waste and false statements. Vote Eugene Solomon for an honest and ethical Treasurer in the mail-in ballot election before March 5, 2019.
Wayne Craig
Redondo Beach
On the Burton
Dear ER:
I would like to express my enthusiastic support for Manhattan Beach City Council candidate Mark Burton. While others contenders may be worthy, Burton's demonstrated abilities and service to the residents of this city put him in a league his own. Our small city is now being handed one onerous mandate after another from the State of California that will fundamentally change the character of our community. Burton conceived of the idea to create a charter for our town that will help shield us from this onus?
Stephanie Robins
Manhattan Beach
Not so saintly
Dear ER:
Easy Reader's article on Redondo Beach councilwoman Laura Emdee borders on hagiography, which originally denoted the biography of a saintly person but is now generally used to denote a glorified puff piece designed to burnish someone's public appeal ["Emdee aims to move forward," ER Jan. 10, 2018]. Redondo Beach City Councilmember Laura Emdee has been a disgrace for as long as she's been in office. She didn't just support the CenterCal mall project, she ardently campaigned for it. Emdee was also the deciding vote on the Fun Factory $9 million buyout boondoggle, for which the city, as of the last Budget and Finance Committee meeting, has no plan to pay for. (The choices are to cut $9 million in spending, raise $9 million in new revenue — from where? — or use a general obligation bond which will end up costing another $5 million in interest charges.)
Thankfully, Mel Samples, current Chair of the Budget & Finance committee and a retired fireman/paramedic, is running against her.
Jess Money
Web comment
Dump the toadies
Dear ER:
With the Edison plant shutting down and King Harbor in flux, the importance of the election in Redondo Beach in March can't be exaggerated. With no Chamber of Commerce money allowed this time, we in the "reasonable growth" crowd have a good chance of winning the council seats in Districts 3 and 5, along with the Treasurer's job.
The choices are simple. Christian Horvath in Dist. 3, Laura Emdee in Dist.5 and Treasurer Steve Diels all supported CenterCal while opposing Measure C. They also favored the $9 million buyout of the Fun Factory. Candace Nafissi, Mel Samples and Eugene Solomon agreed with voters in all 5 districts in Redondo and supported Measure C and its proponent, Mayor Bill Brand. As Steve Diels sues Eugene Solomon using the same attorney who represented Arnette Travis and Chris Voisey in a losing campaign finance lawsuit against members of R.O.W., it's clearly time to rid ourselves of these CenterCal toadies.
Ross Yosnow
Redondo Beach
Comments:
comments so far. Comments posted to EasyReaderNews.com may be reprinted in the Easy Reader print edition, which is published each Thursday.