Added on January 30, 2020
Judy Rae
Letters , Letters to the Editor , newsletter
Letters to the Editor 1-30-2020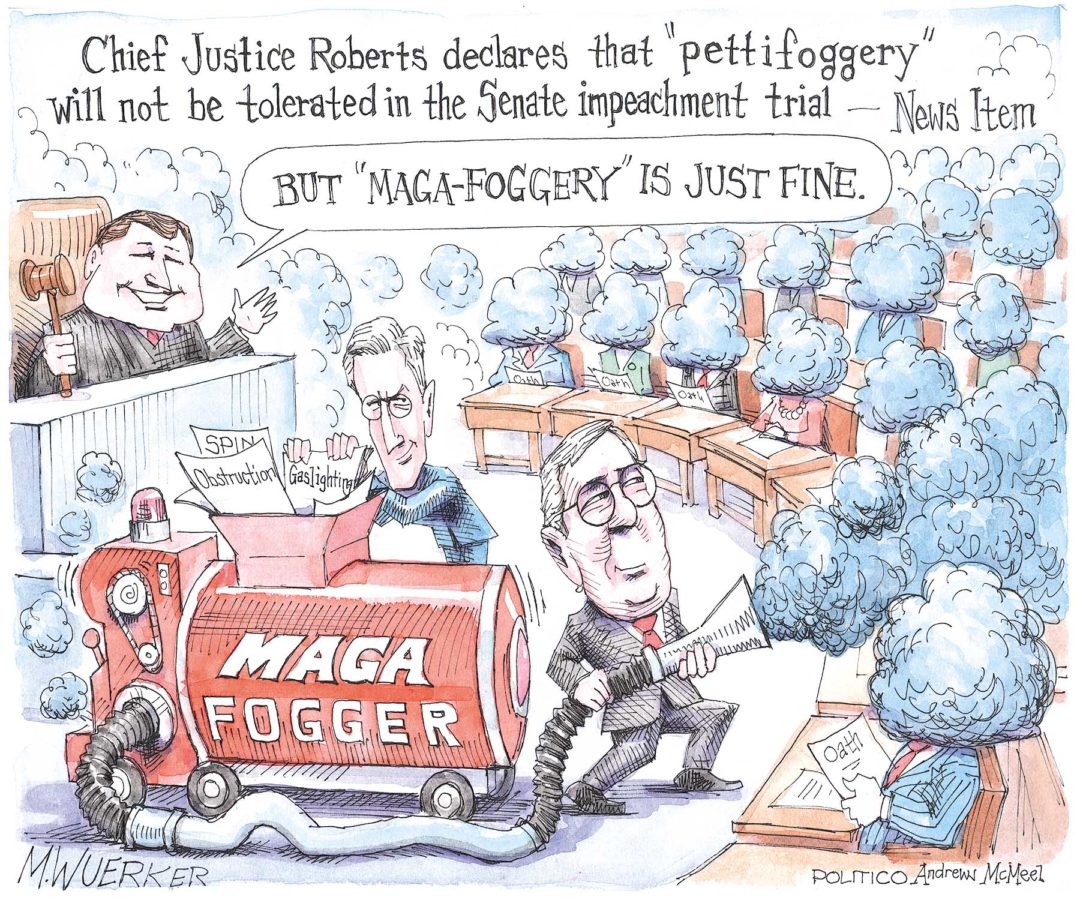 The rich are different
Dear ER:
Economist Christopher Thornberg's statements about Proposition 13 are wildly inaccurate ("2020 vision," ER Jan. 23, 2012). He indicated property taxes make up only 20 percent of city revenues, but for the beach cities, the percentage is closer to 43 percent. He believes Proposition 13 has caused California's housing problem, but the cause is much more complicated. The housing shortage can be attributed to seniors living longer and staying in their homes longer, state regulations, building requirements and fees and the refusal to look to building on raw swaths of land outside of Los Angeles. The reforms in Proposition 13 enable young people to buy homes and afford their house payments and property tax. With the median price of a new or recently sold home in LA over $500,000, that means a minimum of $5,000 in annual property tax. In the beach cities, the property tax revenue grows yearly. Overall, California ranks 17th in property tax collections.
Jacqueline Zuanich-Ferrell,
Manhattan Beach
Burton's brilliance burnished
Dear ER:
I do not like tax increases and would prefer we not have any, ever. However, we all know that the political makeup of our State and County is such that if there is a way to get more revenue from taxes, the politicians will find it. What Mark Burton was debating was, "Hey, if we are going to get taxed more, let's be proactive and keep it in Manhattan Beach." ("Letters to the Editor, 'Burton's burden,'" ER Jan. 23, 2020). I would rather see our taxes benefit our city instead of funding some State or County program that likely would not benefit Manhattan Beach or its residents. Thirty-seven California cities have already done this. Letter writer Bob Holmes refers to the Transient Occupancy Tax as a recent increase, but that tax is mostly paid for by visitors to the city. While an increase in sales tax would have a small impact on Manhattan Beach residents and visitors, I would love to see us keep 100 percent of that tax rather than give it to the county. I think it is a smart idea to explore, in fact, I call it brilliant.
Paul Wafer
Manhattan Beach
Well prepared
Dear ER:
As the Scoutmaster of BSA Troop 713 I want to commend reporter Ryan McDonald for his thoughtful and timely article about the young men in our Troop who have achieved the rank of Eagle in 2018-2019. McDonald and the whole Easy Reader team of reporters and photographers devoted a lot of time to these fine young men. McDonald didn't just "get the facts right," he offered insights I had not considered. His comments about the importance of camaraderie and personal experience in an age of isolation and vicarious "Youtube" adventure are profound. I am also taken by his recognition of demographic shifts and the fact that loneliness impacts the lives of young and old alike.
Troop 713 certainly isn't the only Scouting Organization servicing the vital needs of young men and women in Manhattan and Hermosa Beach (and Redondo Beach, El Segundo or Torrance.) Troop 713 is joined by Manhattan Beach BSA Troop 849 and Hermosa Beach Troop 860. In Calendar 2018-2019, Troop 860 itself recognized 15 Eagle Scouts. Troop 860 has also formed the first Manhattan/Hermosa BSA women's troop. BSA troops should not obscure the achievements of South Bay Girl Scout Troops and Gold Award recipients.
McDonald's article focuses on the importance and community. The demographic and societal trends noted in the article are the driving force behind the Manhattan Beach Senior and Scout Community Center project. I encourage anyone inspired by McDonald's article to become active in re-invigorating our treasured Scouthouse for the benefit of seniors, youth and the community in general. For more information visit TheScoutHouse.org.
Stephen C. Johnson
Scoutmaster Troop 713
Manhattan Beach
Healthy spending
Dear ER:
The top 10 employees at the Beach Cities Health District made $1,7 million in 2018, or roughly $170,000 each. BCHD took in $3.9 million in Hermosa Beach, Manhattan Beach and Redondo Beach property taxes, which voters approved in the 1950s for South Bay Hospital District. Taxpayers also approved bonds to buy the current land and build the hospital campus. BCHD argues they "make" $2.50 for every $1 of property tax revenues they get. But that is a result of the land that taxpayers bought with bond issues that BCHD collects rent from, and investments of the cash payout from Tenet Healthcare when the South Bay Hospital was going under and the South Bay Hospital District was renamed BCHD, which took off with the district's assets.
Mark Nelson
EasyReaderNews comment
God bless all the Tiny Tims
Dear ER:
On behalf of the Beach Cities Toy Drive Committee, I would like to thank everyone who donated toys or sponsored our 27th annual toy wrapping party on December 21 at the Hermosa Beach Community Center gym. Organized chaos was the theme as over 200 people wrapped approximately 3,500 toys for approximately seven charities, who packed them in waiting trucks for direct distribution to underprivileged kids in LA County. That is our simple mission: Donate a new toy or two to kids who would otherwise go without during the holidays.
Adding to the charitable insanity was Hermosa Cyclery, which once again, rallied in the alley and donated 30 brand new bicycles. It was heartwarming to see how many local businesses donated money, toys and food to feed the army of volunteers. Chevron made a significant gift to help us buy new toys and food was donated by Hennessy's, Silvios, Hanger, Greenbelt, Sharkeez, Palmilla, Tower 12, Patrick Malloys, Gum Tree, Bonaparte, Abigales, American Junkie and Paisanos Pizza. So pray for a good year, stay healthy and we will see everyone for our 28th as we rotate to Manhattan Beach to the Joslyn Center next December. God bless.
Sam Edgerton
Hermosa Beach
Listen to mom
Dear ER:
"We're telling people if you feel you have to take means into your own hands, do whatever you have to do to house yourself and your family," Moms 4 Housing member Talani King said (Oakland moms strike deal with Wedgewood," ER Jan. 23, 2020). Hum? No rule of law? I wonder how the Governor Gavin Newsom would feel if the same folks "felt" his family home was needed to house their family? They would never get past his armed security detail.
Bruce Szeles
Redondo Beach
Shop and ride
Dear ER
Any rail transit into the South Bay that doesn't include a stop at Del Amo Shopping Center is short sighted. South Bay residents as a result will still be underserved ("Metro eyes analysis of Green Line in South Bay," ER Jan. 23, 2020).
Gerald Johnson
EasyReaderNews comment
Tarnished Silverline
Dear ER:
The Silverline and other lines suffer from extreme overcrowding ("Metro eyes analysis of Green Line in South Bay," ER Jan. 23, 2020).. Metro knows this, and yet doesn't add capacity. Any aspiration to reduce vehicle traffic on freeways needs to start with a dignified riding experience on existing lines.
Lou Thompson
EasyReaderNews.com
LAX liftoff
Dear ER:
The 900 pound elephant in the room is how the Greenline north to LAX is being proposed ("Metro eyes analysis of Green Line in South Bay," ER Jan. 23, 2020). If there is no "one" train to LAX, none of the south bound plans mean much and will be a giant waste of taxpayer dollars.
Bruce Szeles
Redondo Beach
Eye on the Plaza
Dear ER:
I met Chuck Davis on Memorial Day, 2018, sitting at that perch. He had a bike parked a few feet away that he was waiting to sell. He was very personable, a bright conversationalist. He enjoys body language decoding, and the game of watching people trying to decide whether to inquire about the bike of the moment or not. I hope to see him on future visits to the pier.
Celia Gozales
EasyReaderNews comment
It's Hermosa
Dear ER:
I think it's kind of cool that he does that ("Just Kickin' Chuck is off the clock," ERNews Jan. 3). We need to keep the fun and interesting people in Hermosa — we have always been known for that. That's why we live here!
Cindy Whitehead
EasyReaderNews comment
Comments:
comments so far. Comments posted to EasyReaderNews.com may be reprinted in the Easy Reader print edition, which is published each Thursday.