Added on December 19, 2019
Jessie Lee Cederblom
El Segundo , newsletter
ES fashion – BurneD Jeans
In the course of raising five children, Kelly Burner was always on the lookout for family birthday and holiday gifts that would compliment her El Segundo beach cottage. In 2017, with her kids finally grown, Kelly applied her interest in beach influences to opening Kelly's Beach Hut. Today her store overflows with artful selections that include beachwood signs (including one that reads, "We're beach people"), iron whale trivets, ceramic bowls with seahorses and turtles and beach themed picture frames.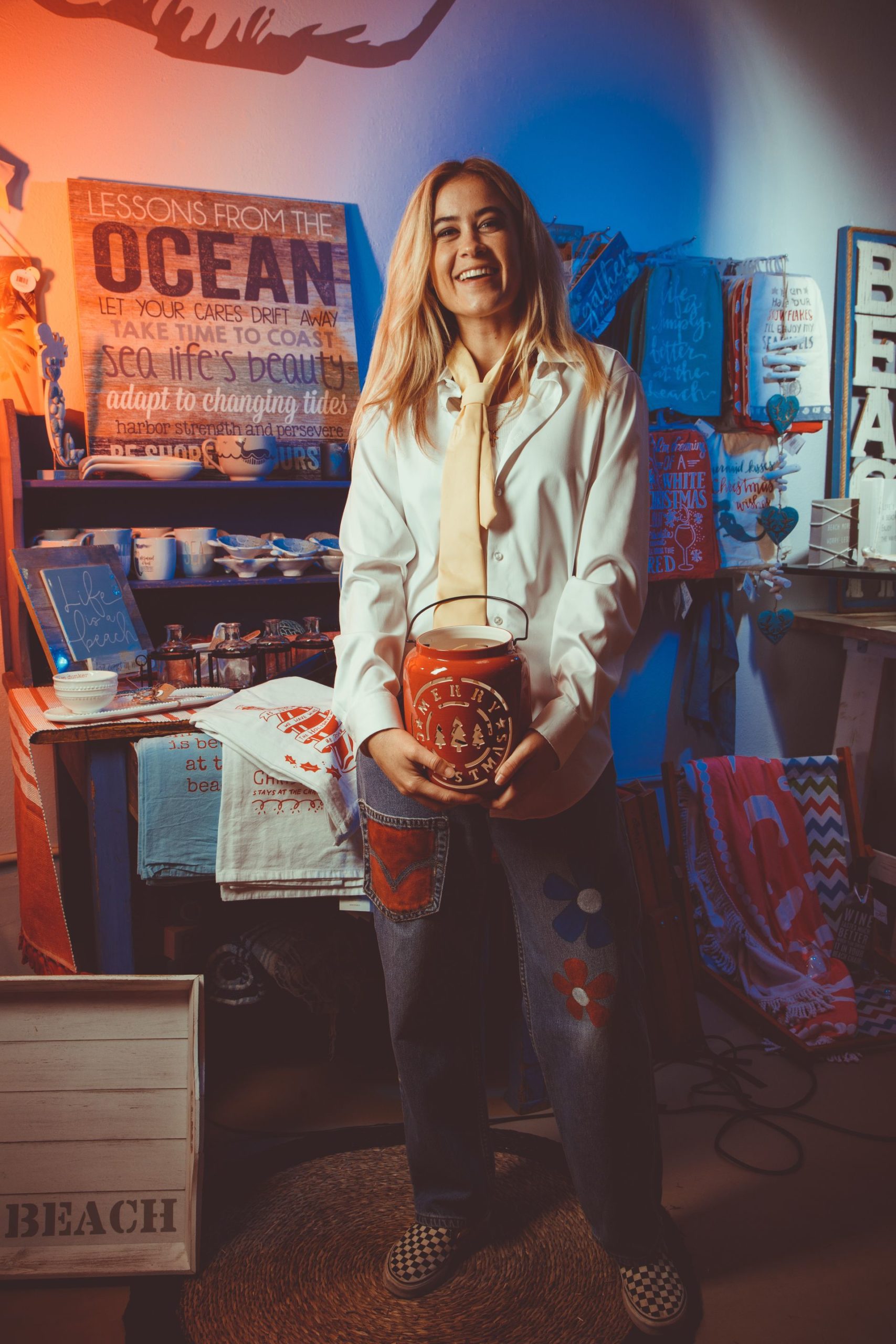 Last summer, when 21-year-old daughter Emma launched BurneD Jeans, mom's store was the obvious place to make Emma's reclaimed jeans and ponchos available to the people who inspired her.
Kelly's Beach Hut is downtown, at 204 W. Grand Ave., El Segundo. For more information visit KellysBeachHut.com.
For more about BurneD Jeans, visit BurneDJeans.com.
By Ralph Doyle
Photos by Jessie Lee Cederblom (@jlcederblomphoto)
Comments:
comments so far. Comments posted to EasyReaderNews.com may be reprinted in the Easy Reader print edition, which is published each Thursday.