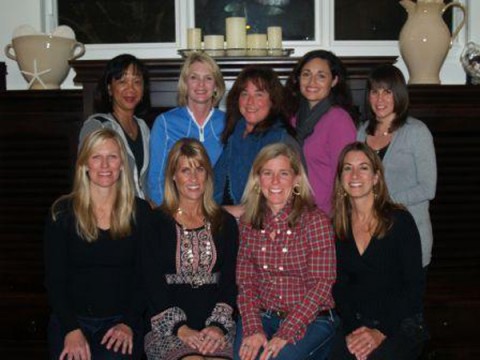 Event co-chairs invite one and all to the Hermosa Beach Education Foundation's signature fundraiser, the 'Hearts of Hermosa' dinner-dance-auction 5:45 to midnight Saturday, March 20 at St. Rocke, 142 PCH. This year's event will feature a pre-dinner cocktail hour with New Orleans style appetizers. Auction items range from breakfast at the Firehouse for four kids, plus a ride to school in the fire truck to five nights in Shelly Beach, Australia.
Tickets are $140; see hbef.org or mail checks payable to Hermosa Beach Education Foundation to HBEF, Hearts of Hermosa, P.O. Box 864, Hermosa Beach, CA 90254.
The all-volunteer, nonprofit foundation helps fund school programs in science, technology, foreign language and the arts.
The 2010 co-chairs are (front) Stephanie Beck, Jenn Auville, Patti Ackerman, Carolyn Petty, (back) Susie Fraley, Laurie Baker, Lili McLean, Gloria Vialpando, Sam Rudow and (not pictured) Jeanine Benjamin and Kathi Jonas. ER
comments so far. Comments posted to EasyReaderNews.com may be reprinted in the Easy Reader print edition, which is published each Thursday.
Be an Easy Reader Free Press supporter!
Yes, we know Easy Reader and EasyReaderNews.com are free. But they are not free to produce. The advertiser model that traditionally supported newspapers is fading away. This is our way of transitioning to a future where newspapers are supported by their readers. Which is as it should be. We hope you'll support us. — Kevin Cody, Publisher