Added on June 8, 2019
Kevin Cody
newsletter , Redondo Beach
LACC's SEA Lab to close its doors at the end of June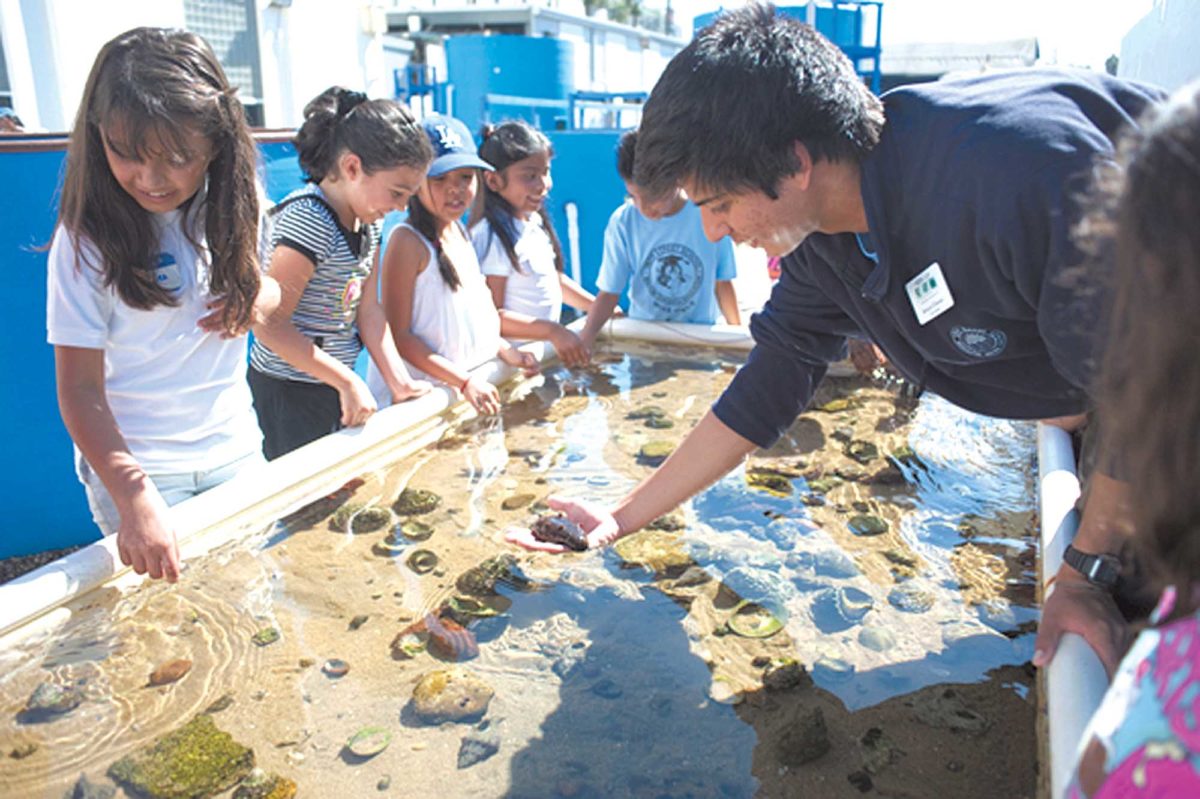 by David Mendez
SEA Lab, a long-standing aquarium and educational facility on the Redondo waterfront, will close its doors permanently at the end of June.
The program's stewards, the Los Angeles Conservation Corps, made the decision after taking an "in-depth look at the financial and programmatic realities of running an aquarium and best serving the community and our Corpsmembers," according to an announcement on Tuesday afternoon.
"We'd like to celebrate the one-of-a-kind Marine Science facility we call the SEA Lab," said Wendy Butts, CEO of the Los Angeles Conservation Corps. "The South Bay community has embraced us as we set out to educate visitors and encourage environmental stewardship. This program has been a great success for us. We'll move on knowing that we accomplished a lot at the SEA Lab."
SEA Lab is an LACC program that was born in 1997 as the result of a legal settlement between Southern California Edison, the former owner of the Redondo Generating Plant, and the Earth Island Institute. When AES bought the plant from Edison that same year, they chose to maintain the program.
The program's future has been in flux since late last year, amid talks that a new buyer had emerged for the power plant, and may not continue the rent-free existence that SEA Lab had enjoyed to this point.
Leo Pustilnikov, the developer who is in the process of purchasing the AES power plant land for redevelopment that includes a park and wetland restoration, said that he continued the agreement that did not charge the program rent.
"They just out of the blue emailed me saying they can't afford to stay around," Pustilnikov said in an interview.
Among the financial realities facing the program was a decline in funding provided by underwriters, such as AES. In recent years, AES's contributions dropped from $10,000 to $5,000. But a bigger problem, according to Mike Mena, a public relations consultant working with LACC, is that SEA Lab has been worried about finding a permanent home. Further, despite cuts to expenses, the programs could not match up to declining revenues.
Pustilnikov has said that he will offer space to LACC on the new AES-site development, should they choose to come back.
Comments:
comments so far. Comments posted to EasyReaderNews.com may be reprinted in the Easy Reader print edition, which is published each Thursday.
by Kevin Cody
Kevin is the publisher of Easy Reader and Beach. Share your news tips. 310 372-4611 ext. 110 or kevin[at]easyreadernews[dot]com