Added on September 22, 2017
Judy Rae
Letters , Letters to the Editor , newsletter
Letters to the Editor 9-21-17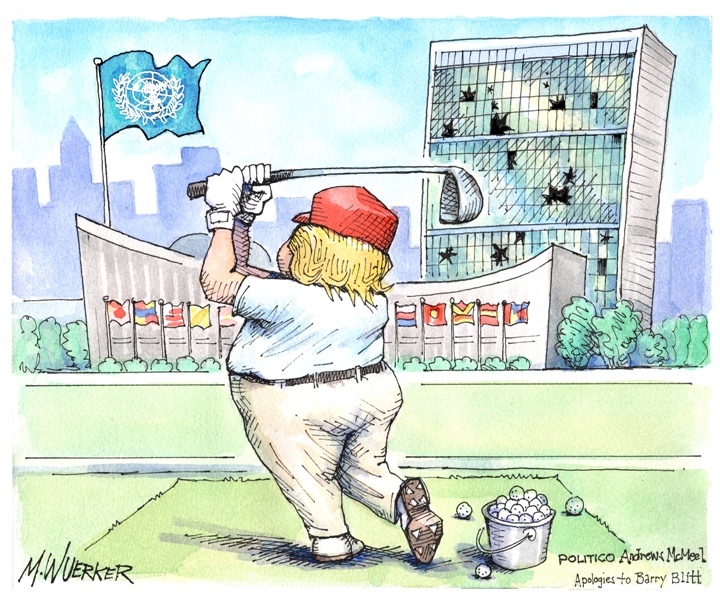 Garlic and salt air
Dear ER:
The ocean, the fresh air, and Mickey's Deli (not necessarily in that order) ("Six decades of meatballs and marinara sauce," ER Spt. 7, 2017). These are the reasons I live in Hermosa Beach. I do not need a swimming pool, air conditioner or a kitchen.
Robert Aronoff
New Brand of thought
Dear ER:
I was hoping that new Redondo Beach Mayor Bill Brand would see the wisdom of bringing together residents with differing views on development. Or at the very least, help people recognize that different sides of an issue can be taken by concerned citizens with valid points of view. Based on discussions about commission appointments at the September 5 council meeting, this does not seem to be the case. The Mayor specifically mentioned not reappointing me to the Planning Commission, which is his right. However, his reason was apparently to insure that all commissioners share his views on every significant city issue – Measure C in particular. My opposition to Measure C was as a citizen who believes that the measure was a poorly written law which could severely restrict the city's options. It has little to do with my position on the Waterfront project. Furthermore, as a Planning Commissioner I had no involvement with Measure C nor with any aspect of the Waterfront project. Both were handled by the Harbor Commission. In all projects in which I was involved, I did my very best (as I believe did all the commissioners) to take into account our citizens' views, recognizing however that the commission also has a responsibility to act within existing ordinances and regulations.
If the most important criterion for public service on the commissions is that one supports the Mayor's position on all development issues, I don't believe the city will be well served, nor will the citizens who have different views be represented. This attitude seems only to create more divisiveness among our residents and fewer opportunities to improve the city.
David Goodman
Redondo Beach Planning Commission Chair (until term expires Sept. 30, 2017))
Former Chair of Redondo Beach Budget & Finance Commission
Redondo Beach
Emdee treatment
Dear ER:
Redondo Beach's "no-growthers" have targeted councilwoman Laura Emdee. one of the smartest, most fair people around. She and her husband have been involved in Boy Scouts for years. She was a leader in the PTA. She belongs to the Redondo Beach Woman's Club. She served on the RBUSD school board and she's doing a great job as the current District 5 council member. She supports the arts, our schools, and many community groups. She helps ensure the LA Air Force Base remains a vital part of our community. She has helped revitalize the Artesia Boulevard corridor and is helping to ensure The Galleria remains relevant. Don't forget, as most people who slam her do, she was personally sued by AES. Saint? Nope. Just a South Bay native who's too busy helping Redondo remain vital and making sure our city's future looks forward, to take the inordinate amount of time necessary to defend herself against those whose character, citizenship and community resume don't hold a candle to hers.
Erika Snow Robinson
Redondo Beach
Kings of the road
Dear ER:
Next year, I ask that the LA Kings please mail out their "Notice of Street Closure" letter so residents receive it before the 10k race ("Redondo's Harwell runs away with victory at LA Kings Beach Cities 5K/10K,"). We received the notification on Sept 9, after the race. As many of us tried to exit our property Saturday morning at Catalina and Garnet, we were told we could not exit (there was not a runner in sight). Every resident trying to get out was stating they had no idea the street would be closed off. The rude woman working the intersection said it had been "posted" for weeks and we couldn't get out for 45 minutes. Posted where? One resident was trying to get to LAX (can you imagine missing your flight?). One was trying to get to Irvine for her son's birthday party party. One was trying to get to work.
Dear Redondo Police: In the past, the police have always let us exit when there were gaps in the runners. The race worker refused until, thankfully, a motor officer drove by. I flagged him down and he instructed her to let us out between runners. It would be nice if next year, our PD would properly instruct the workers at the intersections to do just that.
Kelly Charles
Redondo Beach
Illogical legislation
Dear ER:
Isn't banning dispensaries because they might be "targets for criminals" along the same lines as banning jewelry stores, smart phone stores and banks (Hermosa bans recreational marijuana businesses," ER Sept. 7, 2017.) Wake up and open your eyes Chief Sharon Papa, armed robbery is rampant in So.Cal. and it isn't all due to one industry or another.
Jim A. Beardsley
Facebook comment
Jim A. Beardsley · Commented on City Council bans recreational marijuana businesses in Hermosa Beach
Marinara nosebleed
Dear ER:
Been loving Mickey's since I was 4 and had to go to Hermosa to Dr. Lorenz's to get my nose cauterized from all my nosebleeds ("Six decades of meatballs and marinara sauce," ER Spt. 7, 2017). Mom would always stop by and hook me up before we went back home!
Denise DeDe Nunez-Stanczak
Reality check
Dear ER:
Todd DiPaola cited Strand cyclers as evidence that people want to ride their bikes. I agree – but primarily the riding is recreational ("Traffic Jam: Cycle of frustration," ER September 7, 2017). . The average length of a commute is 15 miles (per USDOT) and we are expecting people to ride bikes to work? I find sharrows put bike riders at risk and many adults don't even bother to wear helmets. There has been no public dialogue on the overall bike plan, just planners and local officials deciding for all commuters that they should be forced to drive slowly and suffer a longer commute. I don't agree that there is a "growing constituency for mass transit" or for those who bike to work. Otherwise, why would workers who use the Metro and buses purchase automobiles as soon as they can afford them?
Jacqueline Zuanich-Ferrell
Manhattan Beach
Boat transit
Dear Er:
The people against the new Play Del Rey plan do not live in our neighborhood but enjoy single lane streets and walk streets in their neighborhoods ("Traffic Jam: Cycle of frustration," ER September 7, 2017). They are spending tons of money on a ridiculous recall of Los Angeles Councilman Mike Bonin, who has shown himself to be a tireless advocate of our communities. This recall reeks of politics and hubris. Vista del Mar ends in a single land in Manhattan Beach. Culver Boulevard ends on a single land over the birdge toward the freeway. It's an imperfect path to the westside from the South Bay. Maybe it's time to put down the orange signs and start looking at new routes, including a ferry from Redondo Beach to Santa Monica: I appreciate the thoroughness of the article. It will require people to come together for creation solutions, not anger and threats.
Wendy Zacuto
Facebook Comment
1959
Dear ER:
The memory of my first trip to Micky's will never be forgotten. 1959, 42 9th St. Hermosa was just a few blocks south of my home next to Phill Schadick's volleyball court. I followed Bill Clemo, Jim Piper and a few of the other players one Saturday afternoon down to Mickey's. From that day on with just some change in my trunks I had found the best food in my small world. What a great place and staff.
John Maynard
Facebook comment
Art of parenting
Dear Editor:
For parents of curious kids, I highly recommend El Camino College Extension's "Art of Science/Science of Art" series: "Frankenstein 200" on Saturday, October 14. I'm not an employee, just a dad who has attended past events in the series, which deserves greater acclaim for offering intelligent Saturday-night family events. The concept is brilliant. It shows kids that art and science have always overlapped and even complimented each other. It's something fun to try one night besides shopping/eating/movies.
elcamino.edu/commadv/communityed/docs/Frankenstein-200-Event.pdf
James Toomey
Gardena
Comments:
comments so far. Comments posted to EasyReaderNews.com may be reprinted in the Easy Reader print edition, which is published each Thursday.