Added on February 21, 2019
Judy Rae
Letters , Letters to the Editor , newsletter
Letters to the Editor 2-21-19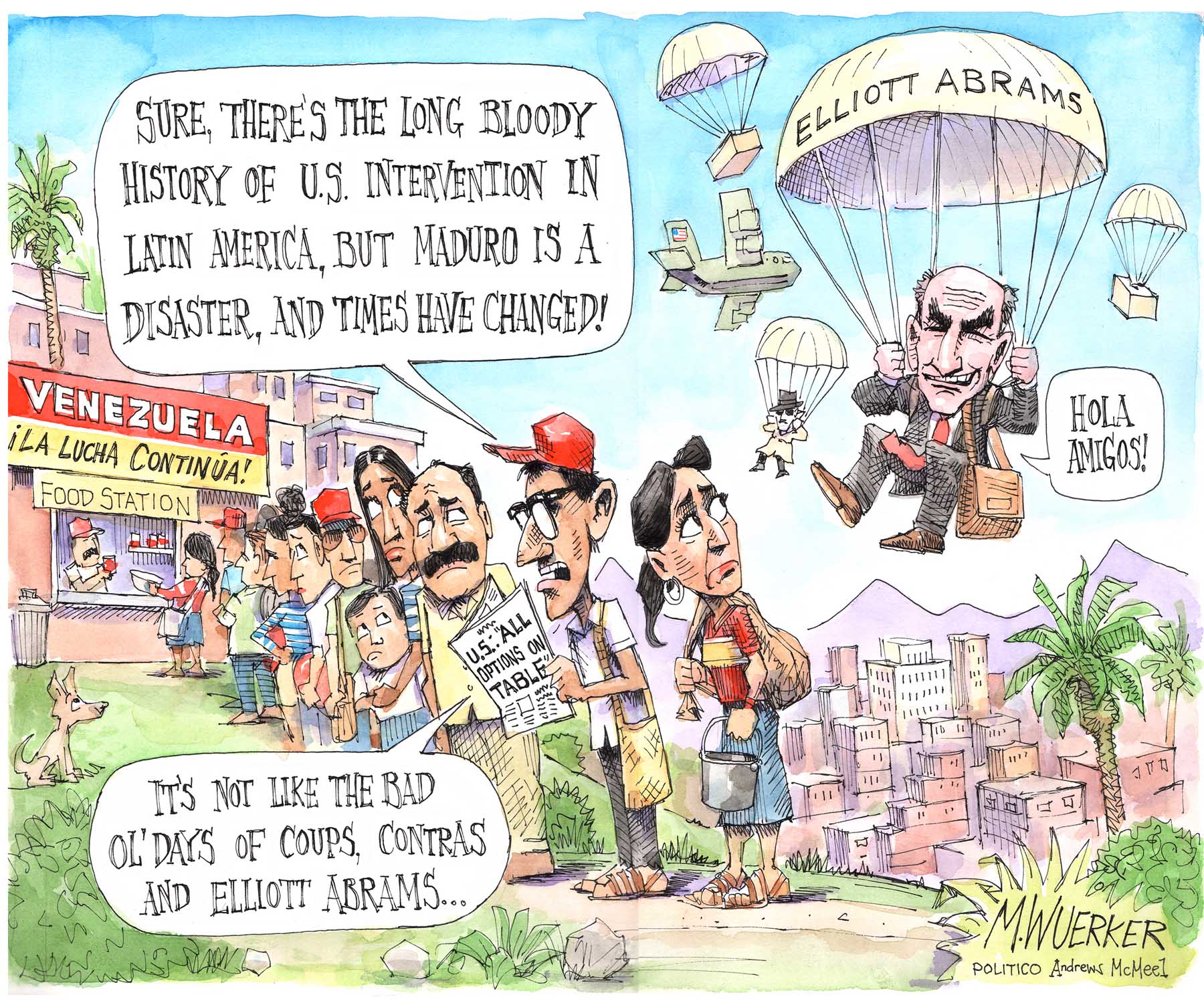 A funny thing happened…
Dear ER:
All I need to know about Redondo's election, I learned at the League of Women Voters/Easy Reader Redondo candidates forum.
City Treasurer, Steve Diels impressed upon us that we are forecasted for hard times ahead. He holds extensive experience and intelligence navigating the Great Recession. Opponent Solomon simply wants to eliminate the position in which he's running, which deeply concerns me about our oversight and transparency of this elected public office.
District 3 Councilman Christian Horvath values partnerships and collaboration as an independent voice and has demonstrated leadership and efficacy in the long list of accomplishments. Challenger Candace Nafissi who emphasized her passion for fighting, but that is not how we solve our problems or make any real progress.
District 5 Councilwoman Laura Emdee expressed the multiple successes she has implemented since taking office. She addressed the questions with dignity and respect. Challenger Mel Samples took cheap shots, violated the rules set by the forum, and failed to answer the questions presented to him.
Lisa Rodriguez
Redondo Beach
Same forum?
Dear ER:
Nearly 100 people attended the Redondo candidate forum last week. It is great to see democracy in action. Clearly Redondo needs to continue to make changes to the City Council. The current district 3 and district 5 council members must go. They have made horrible decisions, resulting in millions wasted and a lawsuit against the city. It is obvious that both of the current members are running away from their record, rather than running on it. They exercised poor judgment, rushing to sign a 99 year lease with a developer for a "mall by the sea" just 35 days before the voters rejected the idea. Their legacy will be wasted money with the waterfront tied up in litigation for years. Please vote for Mel Samples (District 5) and Candace Nafissi (District 3) for Redondo city council. We need to elect new representatives to move forward to create a better Redondo.
Sincerely,
Lori Zaremski
An experienced look
Dear ER:
I believe council candidate Mark Burton is uniquely qualified for the Manhattan Beach city council. My reasons are Mark's knowledge and competence, his core values, and his priorities.
My civic involvement (several decades ago) was as a board member of the South Bay Unified High School District, Manhattan Planning Commission, Board of Zoning Adjustment, and Public Works Commission. Public service in city government has been the focus of Mark's entire professional life (city attorney for 32 years). Burton's core values are essential for good governance. His priorities for are: Increasing public safety, maintaining our residential character and fiscal prudence.
Jim Duffy
Manhattan Beach
Enough
Dear ER:
Enough with the letters from Manhattan Beach council candidates Mark Burton and Wayne Powell. Clearly, they have only a fleeting acquaintance with the truth; obfuscating their records, claiming Hermosa Beach Fire (now LA County) response times "skyrocketed up" while the truth is the exact opposite, and protesting what they think is a smear campaign.
Unlike the [former councilmembers] Jan Dennis/Gil Archuleta smear campaigns of the past, Burton has only himself to blame for being voted out of office. And Powell cannot hide from his terrible voting record either. He placed "retired council member" as his campaign title. You do not retire from Council. He was termed out? Anyone who truly wants to examine how both Burton and Powell voted while on Council will find they hired unnecessary staff at $500,000 per year, gave a city funded $2.3 million home loan to an assistant at less than 1 percent interest rate, and spent $1 million of taxpayer money on a consultant study from Chicago on our downtown – that the Coastal Commission trashed.
With another recession looming, Manhattan Beach cannot afford the same inexcusable "multimillion-dollar financial mistakes" that Burton and Powell caused.
Richard Montgomery
Manhattan Beach
Hadley has it
Dear ER:
Manhattan Beach Councilmember Amy Howorth is termed out after eight memorable years and now Manhattan Beach needs someone to replace her who is passionate, competent, with integrity and love of our small beach town.
Council candidate Suzanne Hadley's background in corporate finance and accounting, as well as her MBA and small business ownership, will help prioritize and trim where necessary, and protect Manhattan's financial future for the next generation.
Hadley is a 22-year Manhattan Beach resident, married with four children all educated in MBUSD schools, a Neighborhood Watch block captain, Mira Costa High school site president, Manhattan Beach Coordinating Council treasurer, and parent volunteer with various school groups and local sports.
Robert Bush
Manhattan Beach
Powell power
Dear ER:
Manhattan Beach council candidate Wayne Powell has an established exemplary record of serving the community at large. He possesses excellent leadership traits, demonstrated during his previous councilman's terms.
He assisted in preventing the theft of our beach sand and co-funding the CERT emergency response program. His other accomplishments include a Manhattan Beach smoking prohibition, the campaign finance transparency ordinance, and opposing the closing of City Hall on alternating Fridays.
As a senior citizen, I appreciate Wayne being a board member of the Manhattan Beach Senior Citizens Advisory Committee. Wayne's door to door visiting the residents demonstrate his commitment to the entire community.
Susan Chou Roth
Manhattan Beach
Powell-ful rebuttal
Dear ER:
As a former nine year Manhattan Beach elected City Treasurer and 40 year Manhattan Beach business owner I feel I must respond to Manhattan Beach council candidate Wayne Powell's letter last week defending hiring expensive city executive staff and the unprecedented funding by the city of a $2 million home mortgage at under 1 percent [ER Letters, "The way it was," ER Feb. 14, 2019].
Both the expensive positions of Assistant City Manager and Economic Vitality Manager were new, unneeded additions to staff. They were newly created positions, not replacements. The current City Council quickly eliminated both (at a tremendous savings) and there have been no ill effects, whatsoever.
Powell argues that the $2 million home loan at under 1 percent was okay because it came from unappropriated reserves and was a few basis points higher than we receive from LAIF (Local Agency Investment Fund). This is not okay. Unappropriated funds are available for emergencies or unforeseen needs that may arise. Money spent funding a home mortgage is not available for emergencies or unforeseen needs. It is not okay to risk city funds for a fraction of 1 percent greater yield. As we saw in the last recession, home mortgages (even in Manhattan Beach) are not necessarily that secure and they most certainly are not liquid.
Both Powell (and former councilman Mark Burton) have vigorously defended their actions in these matters. In light of the above, and their approval of excessive use of high priced outside consultants, I will be voting for two of the other five candidates, who I am sure will be better stewards of our taxpayer dollars.
Steve Schlesinger, CPA
Manhattan Beach
On the Mark
Dear ER:
Manhattan Beach residents will have the opportunity to vote for two open City Council seats on March 5. One of my votes will be for Mark Burton (no relation) because of his proven history of doing what he says he will do and his fiscal responsibility.
He also supports a small character downtown Manhattan Beach that is not overdeveloped, has a realistic community first position for all City residents and has consistently supported our schools.
I have reached out to Mark on a few issues through the years and although we have not always agreed, I found him to be very approachable and he always had a fair argument on the other side.
We need leaders with new solutions to develop and implement strong policy and direct staff to protect the interests of the community.
Jim Burton
Manhattan Beach
Comments:
comments so far. Comments posted to EasyReaderNews.com may be reprinted in the Easy Reader print edition, which is published each Thursday.