South Bay arts calendar for Sept. 15 to 20
Whimsical, colorful
"José Lozano: Chicano Trickster" opens with a reception from 6 to 9 p.m. at the Manhattan Beach Art Center, 1560 Manhattan Beach Blvd., Manhattan Beach. Hours, Wednesday through Saturday from 10 a.m. to 9 p.m., and Sunday from 10 a.m. to 5 p.m. Closes Oct. 8. Call (310) 802-5448 or go to citymb.info. (see story, last week's Easy Reader)
'i' before 'e' except after 'c'
"The 25th Annual Putnam County Spelling Bee" is a Tony Award-winning music comedy, and it's opening for a limited run at the Norris Theatre, 27570 Norris Center Drive, Rolling Hills Estates. See adolescent overachievers (performed by real live adults) go head to toe with one another while coping with… well, lots of obstacles! Fridays and Saturdays at 8, plus Saturdays and Sundays at 2 p.m. Through Oct. 1. Tickets, $30 to $70. Call (310) 544-0403 or go to palosverdesperformingarts.com.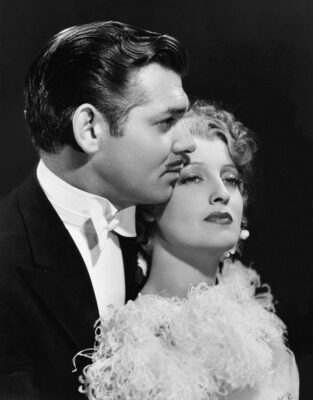 Left your heart there?
"San Francisco," starring Jeanette MacDonald and Clark Gable, screens at 8:15 p.m. on Friday and Saturday, plus 2:30 p.m. on Saturday, in the Old Town Music Hall, 140 Richmond St., El Segundo. It's among the finest dramas to have emerged from Hollywood in the 1930s. Tickets, $10 general; $8 seniors. (310) 322-2592 or go to OldTownMusicHall.org.
Click it, or no ticket
Kevin Click and his band play soulful Southern American music at 7:15 p.m. in the James Armstrong Theatre, 3330 Civic Center Drive, Torrance. Tickets, $10. Call (310) 781-7171 or go to kevinclick.com.
Saturday, September 16
Miller time
"All My Sons," one of the more acclaimed plays (1947) by Arthur Miller, opens at 8 p.m. in the Torrance Theatre, 1316 Cabrillo Ave., Old Torrance. Performances, Friday and Saturday at 8 p.m. and Sunday at 2 p.m. (plus a 7 p.m. Thursday night performance on October 12 which includes a Q&A with the cast). Tickets, $30. Closes Oct. 15. Call (424) 243-6882 or go to TorranceTheatreCompany.com.
Fiddling about
Burning Heart Bluegrass, a group with guitar, banjo, mandolin, fiddle and bass, performs a free concert at 2 p.m. downstairs in the Friends of the Library room of the El Segundo Public Library, 111 W. Mariposa Ave., at Main St., in El Segundo. (310) 524-2728.
Saloon jazz
San Francisco-based Tumbledown House performs vintage-inspired jazz at 8 p.m. in Marsee Auditorium at El Camino College, Crenshaw and Redondo Beach boulevards, Torrance. The group also classifies what they play as modern speakeasy. They have released several albums. Tickets, $24. Call (800) 832-ARTS or go to centerforthearts.org.
Drawing to a close
And painting, too. The monthly Malaga Cove Summer Art Shows come to an end for the year, so stop by on Saturday and/or Sunday from 10 a.m. to 5 p.m. to see what the 30 or so artists are offering. The plaza, and the art, is on Palos Verdes Dr. W., between Via Corta and Via Chico, Palos Verdes Estates.
Crafty
"glass/cedar/grass" opens at the Palos Verdes Art Center, 5504 W. Crestridge Road, Rancho Palos Verdes, with a reception from 6 to 9 p.m. The show featuring the work of Haida artists Corey Stein, Lisa Telford, and Corey Bulpitt. They make objects (beadwork, carvings, weavings) out of natural materials. Through Nov. 26. Call (310) 541-2479 or go to pvartcenter.org.
Jazz with benefits attached
The Richard Sherman Trio performs a benefit jazz concert, its 33rd, for Seaside Community Church. The performance takes place at 7 p.m. in the James Armstrong Theatre, 3330 Civic Center Drive, Torrance. Proceeds benefit several social service groups such as the Re-Unification of Families Program. Tickets, $25. Call (310) 375-4441 or go to shermanpianoman.com.
Multi-instrumentalist
Jonathan Sussman, who can handle the viola and the flute, as well as the piano, performs (with pianist Dana Burnett) at 3 p.m. in the First Lutheran Church and School, 2900 W. Carson St., Torrance. The program includes work by Schubert, J.S. Bach, Max Bruch, Georges Dutilleux, and François Borne. Free; donations appreciated. (310) 316-5574.
Meet 'em and greet 'em
An artists' reception for Artlife Gallery's "Life Circumstances" exhibition takes place from 6 to 9 p.m. in the gallery at 720 C South Allied Way, Plaza El Segundo, in El Segundo. Hours, Monday through Saturday from 11:30 a.m. to 8 p.m. and Sunday from 12 to 6 p.m. The work is on view through Sept. 30. Call (310) 938-2511.
Cuba, unsimplified
"The Cuban Matrix" explores "aspects of the digital mediation between Cuba and the rest of the world, delving into the intersection between the country's isolation and its increasing interaction with modern technology." Opening with a reception from 6 to 9 p.m. in the Torrance Art Museum, 3320 Civic Center Drive, Torrance. Through Nov. 4. Also on view: "Yoshua Okón: Oracle." (310) 618-6388 or go to TorranceArtMuseum.com.
Rhythm and color
"Relational Undercurrents: Contemporary Art of the Caribbean Archipelago," curated by Tatiana Flores, featured 21st century art from the Caribbean islands. On view through Feb. 25 at the Museum of Latin American Art (MoLAA), 628 Alamitos Ave., Long Beach. (562) 437-1689 or go to molaa.org.
Relive it again
Did you see, or did you miss, the "California Locos" show when it was at Manhattan Beach earlier this year? Well, the core group of artists, John Van Hamersveld, Chaz Bojórquez, Dave Tourjé, Norton Wisdom, and Gary Wong, have a new show opening with a reception from 6 to 10 p.m. at Eastern Projects Gallery, 900 N. Broadway #1090, Los Angeles. Details at easternprojectsgallery.com.
Sunday, September 17
Sit him down, let him play
Pianist Frederick Hodges presents "A Salute to Stage and Screen" at 2:30 p.m. in the Old Town Music Hall, 140 Richmond St., El Segundo. He'll play music from old movies and Broadway shows such as "Laura," "Top Hat," and "Gypsy." Tickets, $20. Call (310) 322-2592 or go to OldTownMusicHall.org.
They have plenty to say
"Hope: Exploring the Reciprocal Influence of Western and Latin American Video and New Media Art in Cuba" opens at 10 a.m. at ESMoA, 208 Main St., El Segundo. Introductory remarks at 2 p.m. by curator Frency Fernandez. Through Jan. 28.
Is the dance really over?
Andy and Renee of Dylanfest fame, present "The Last Waltz – A Tribute to The Band" at 7:30 p.m. in the Grand Annex, 434 W. Sixth St., San Pedro. Tickets, $20 to $42. Call (310) 833-4813 or go to grandannex.org.
Tuesday, September 19
Washed away, forever
Senior Librarian Erin Schoonover leads a book discussion about Sonali Deraniyagata's "Wave," the author's account of the Dec. 26, 2004 tsunami off the coast of Sri Lanka, where she lost her parents, her husband, and her two sons. Free. Takes place from 6:30 to 7:30 p.m. in the second floor meeting room of the Redondo Beach Main Library, 303 N. Pacific Coast Hwy, Redondo Beach. (310) 318-0675 op. 5.
Wednesday, September 20
Dazzling guitarist
Latin Grammy Award-winning Flamenco composer and virtuoso guitarist Vicente Amigo performs at 8 p.m. in the Redondo Beach Performing Arts Center, 1935 Manhattan Beach Blvd., Redondo Beach. Amigo hails from Córdoba, Spain. Tickets start at $25. Call (800) 595-4849 or go to laflamencofestival.com. ER
comments so far. Comments posted to EasyReaderNews.com may be reprinted in the Easy Reader print edition, which is published each Thursday.