Travel: Visit Monterey Bay with #PhotowalksTV
We began our Highway 1 central California coastal journey in April, with episodes in Pismo Beach and San Luis Obispo, and the car comes to a final stop in in Monterey, before turning back and heading home.
A 6-hour drive from the South Bay, or about two hours south of San Francisco, Monterey is home to arguably the greatest aquarium on the West Coast, historic Cannery Row and Fishermans Wharf and of course, all those great views.
Monterey is one of California's oldest cities. It was founded in 1770 and officially was added to the United States in 1848.
At one time Monterey was best known as a place where sardines were canned–in Cannery Row, the subject of John Steinbeck's book of the same name. Sardines were packed and shipped in Monterey from the 1920s until the 1950s on what was once called Ocean View Blvd. It was renamed Cannery Row in 1953 in honor of Steinbeck and is now a tourist attraction with shops selling t-shirts and trinkets and everything from pizza to cinnamon rolls.
In the 1980s the Monterey Bay Aquarium bought the former Hovden Cannery and built an aquarium around it. It is home to more than 600 species of plants and animals.
Monterey is one of the smaller California cities, with just under 30,000 residents, Monterey is also home to Presidio with nearly 10,000 active military members. Photowise, it's hard to top the aquarium. For tips on how to get great shots there, watch the above video.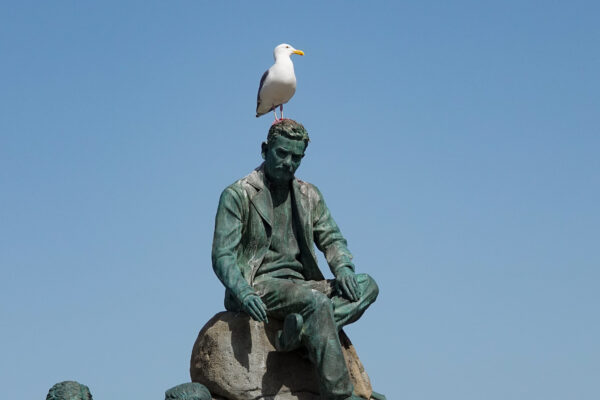 comments so far. Comments posted to EasyReaderNews.com may be reprinted in the Easy Reader print edition, which is published each Thursday.