LA Art Show, and now Photo LA
A haven for the visual arts
Photo LA this week, Art LA last week
by Bondo Wyszpolski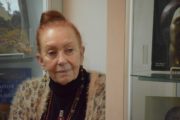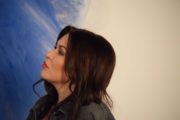 "So, you're a stalker," she said.
"No," I replied, "because these pictures were taken at a public event where everyone dresses well and wants to be seen… and to make an impression."
We were talking about last week's Art LA exhibition and extravaganza at the Convention Center in downtown Los Angeles, where dozens upon dozens of galleries had booths to showcase artists from across the country and overseas as well. I'm drawn to the art, but I'm also drawn to the female face, especially in its unguarded, unposed moments. As evidenced herewith.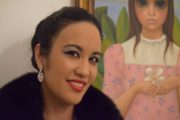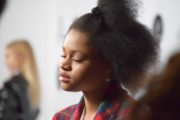 And lastly, because it's shaping up to be a compelling event, here's a reminder for Photo LA, with its opening night preview this evening (6 to 9 p.m.) and then three more days with public hours being Friday and Saturday from 11 a.m. to 8 p.m., and Sunday from 11 a.m. to 4 p.m. This year it's in the Barker Hangar, 3021 Airport Ave., Santa Monica. To learn more about the featured photographers and galleries, go to PHOTOLA.com.
ER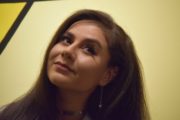 comments so far. Comments posted to EasyReaderNews.com may be reprinted in the Easy Reader print edition, which is published each Thursday.